Ushuaia encouraged by a cruise season that includes 245 Antarctica calls
Friday, September 30th 2016 - 08:47 UTC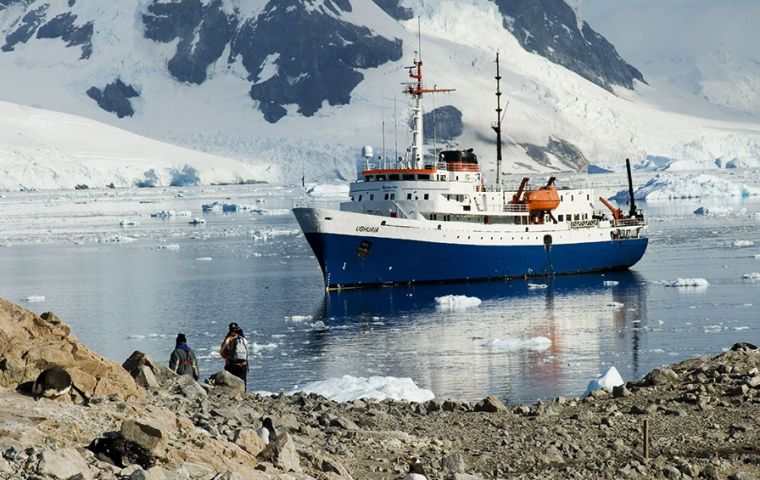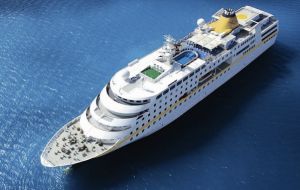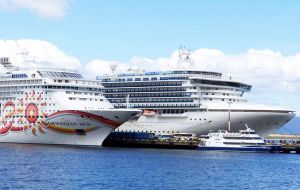 Ushuaia remains as Antarctic gate king this 2016/2017 cruise season with 245 out of its 305 calls (45 vessels) heading for the extreme south ice covered continent, according to the data published by the Tierra del Fuego Tourism Institute Infuetur. The season took off in early September with the arrival of Chilean flagged Stella Australis, and its 210 passengers heading for Cape Horn
The Institute described the season as encouraging and named some of the vessels scheduled, Crown Princess with 3.080 passengers; Costa Luminosa with 2.826 pax; Costa Mediterranea with 2.680 pax and Celebrity Infinity, 2.449 pax, among others.
The first Antarctic cruise is scheduled for 17 October with the Ushuaia (Antarpply Expeditions) which has a 90 passenger's capacity. The same vessel will end the summer Antarctica cruises on 4 April 2017.
The cruise Hamburg (Plantours & Partners), with a 400 pax capacity will be operating during the season from Ushuaia, as well as Sea Explorer (Hebridean Sky) with 110 pax capacity.
The Ushuaia cruise season will end on 18 April 2017 with the Norwegian Sun and its 2.400 pax en route to Valparaiso.
"The cruise season, Antarctica and non Antarctica, represent a significant inflow of tourists to Ushuaia and hopefully visitors will enjoy their stay and the other amenities offered by the city and regional tours", said Luis Castelli, head of Infuetur.