Argentina claims squid catches in the South Atlantic have plummeted dramatically
Tuesday, October 4th 2016 - 11:31 UTC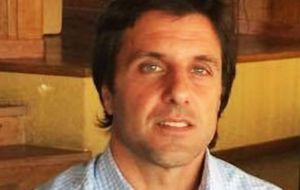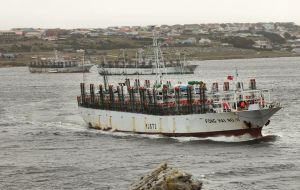 The president of Argentina's Chamber of Jiggers Fishing Vessels Ship-owners, Juan Redini, gave some alarming figures on squid catches in the South Atlantic during a presentation at Monday's cephalopod conference held in Vigo, Spain sponsored by FAO and the Conxemar frozen seafood exhibition.
Redini claimed that Argentina's catches of squid during the 2016 season are a mere 50,000 metric tons, while catches in the Falklands/Malvinas "have plummeted to around 2,000 tons".
This compares negatively to the previous 2015 season when reported catches in Argentina reached an estimated 110,000 tons while in the Falklands/Malvinas 350,000 tons. This "massive trend downwards" has caused prices to rocket, pointed out Redini.
The Argentine fishing businessman said because of this dramatic drop in landings, squid prices which were around US$ 1,000/t in 2015, have nearly doubled in 2016.
This is "not a good thing", since it creates instability in the market, argued Redini who nevertheless revealed that China in the last five years has invested strongly in the Argentine fishing industry, both in vessels and processing plants.
China is the main market for Argentina's squid. However this year because of the limited catches, Argentina is importing squid from South Africa.
Redini also claimed that approximately 260 foreign flagged vessels were operating in the South Atlantic compared to the 62 Argentine flagged.
"Our industry in Argentina is overwhelmed and is being severely impacted compared to the sheer number of foreign vessels".
"The foreign fleets compete against us. They are looking to maximize the number of catches with no respect to natural cycles of the species or conservation," he said. "They are overfishing, well beyond sustainable limits", stated Redini.