Antonio Guterres has Security Council support to become next UN Secretary General
Wednesday, October 5th 2016 - 17:05 UTC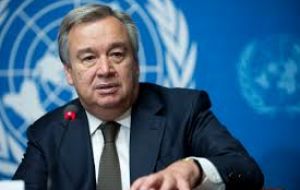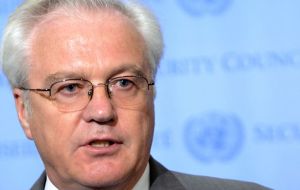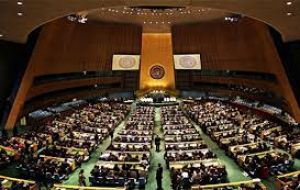 Portugal's former Prime Minister Antonio Guterres has unofficially been selected as the next U.N. Secretary-General. He is expected to be officially endorsed in the coming days. Following a decisive round of voting Wednesday in the U.N. Security Council, the veteran politician and diplomat prevailed with 13 votes in favor of his candidacy, none objecting to it and two votes of "no opinion".
"Today we have a clear favorite and his name is Antonio Gutteres," Russia's U.N. ambassador Vitaly Churkin announced in his capacity as council president. In an unexpected move, he was flanked at the microphone by all of the council's ambassadors.
"We've decided to go for a formal vote tomorrow at 10:00 am. We hope it can be done by acclamation," Churkin added.
Wednesday's round of informal straw polls was significant because for the first time, the five permanent, veto-wielding council members used color-coded ballots that signified vetoes of candidates. Guterres escaped the vetoes and received more than the minimum 9 votes needed to prevail.
On Thursday, the council will formalize its decision in a vote and after that put the decision in a resolution. The council will then sends its recommendation to the U.N. General Assembly which is expected to rubber stamp the Guterres selection.
Guterres, 67, was Portugal's prime minister from 1992 to 2002. He led the U.N. Refugee Agency for a decade from 2005-2015.
In an interview during his campaign Guterres said that he was running for the top U.N. job because he wants to "create the conditions for solutions" to global challenges.
There will be no end of challenges awaiting him when he takes over from Ban Ki-moon on January 1, 2017.