Brazilians disenchantment with the political system: 17.5% abstention on Sunday's election
Wednesday, October 5th 2016 - 11:43 UTC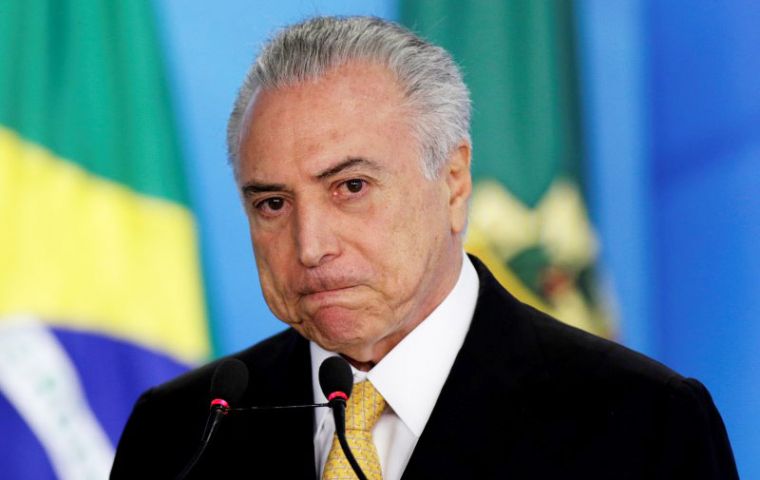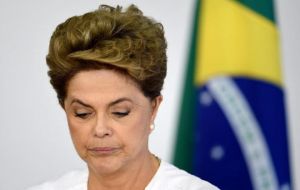 Brazilian President Michel Temer said on Monday the high abstention rate as well as the number of blank and spoiled ballots in local elections on the weekend signaled the disillusionment of Brazilians with their political system. Brazil's electoral authority, the TSE, said the abstention rate averaged 17.5% in Sunday's nationwide polls, up from 15.4% in the municipal elections in 2014.
Brazilians are obliged by law to vote and can face a small fine unless they provide a satisfactory reason for not doing so.
"It's clear there is disenchantment with the political class as a whole," Temer said during a visit to Argentina, adding the high abstention rate was a message to Brazilian politicians to change their ways.
At a later news conference in the Paraguayan capital, Asunción, Temer said the "immense number of abstentions, blank votes and spoilt ballots" showed the pressing need for political reform in Brazil. "We have 35 parties in Brazil, nearly all of them with candidates for mayor".
About 50 politicians are under investigation in a sprawling corruption scandal that has shaken Brazil's political establishment and undermined the faith of Brazilians in their three-decade-old democracy.
The scandal surrounding state-run oil company Petrobras contributed to the removal at an impeachment trial of President Dilma Rousseff in August, ending the 13-year-rule of her Workers Party.
The leftist group suffered major setbacks in Sunday's vote for mayors and local council members across Brazil.
In Brazil's largest city, Sao Paulo, a bastion of anti-Rousseff sentiment, the abstention rate was 21.8%, and 11.5%t of the votes cast were spoiled and 5.3% were blank.
Temer said the victory in Sao Paulo of businessman Joao Doria, who campaigned saying he was a manager and not a politician, was a further indication that voters were unhappy.
In Rio de Janeiro, the country's second largest city, where Temer's Brazilian Democratic Movement Party, or PMDB, was badly beaten on Sunday, the abstention rate was even higher at 24.3%, while voters spoiled 12.7% of the ballots and left 5% blank, according to the TSE.
New parties, however, have so far not capitalized on voter disenchantment with a corruption-tainted political establishment.