IMF forecasts Latam and Caribbean economy will contract 0.6% this year and expand 1.6% in 2017
Thursday, October 6th 2016 - 12:06 UTC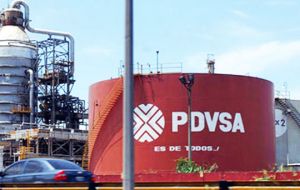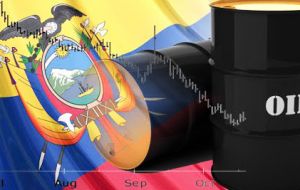 International Monetary Fund said that the economy of Latin America and the Caribbean will shrink 0.6% this year, compared with its earlier projection of a 0.5% contraction. The prediction is part of the latest edition of the IMF's World Economic Outlook, which points out that while major regional economies such as Brazil and Venezuela are suffering, most other countries in the area continue to expand.
IMF economists also expect the region as a whole to enjoy growth of 1.6% in 2017.
"Confidence appears to have bottomed out in Brazil, and growth is forecast at -3.3% for 2016 and 0.5% in 2017, on the assumption of declining political and policy uncertainty and the waning effects of past economic shocks," the IMF said.
The report projects further deterioration in petroleum-rich Venezuela, where gross domestic product declined 6.2% last year and is on course to fall another 10% in 2016 "as the decline in oil prices since mid-2014 has exacerbated domestic macroeconomic imbalances and balance of payments pressures."
Venezuela's jobless rate will top 20% in 2017, the Fund said.
Falling oil prices are also a factor in the economic woes of Ecuador, the IMF said, forecasting GDP declines of 2.3% this year and 2.7% in 2017.
Colombia and Chile are experiencing a slowdown this year, but remain in positive territory, with gains of 2.2% and 1.7%, respectively. Within the region, only Peru and Paraguay - each expanding at a 3.5% clip - are doing better this year compared with 2015.
Latin America's No. 2 economy after Brazil, Mexico, will end the year with growth of 2.1%, down from 2.5% in 2015, the IMF said, though adding that Mexico will resume an upward trajectory.