BRICS summit, despite drawbacks ends optimistic and vows to deepen economic engagement
Monday, October 17th 2016 - 09:47 UTC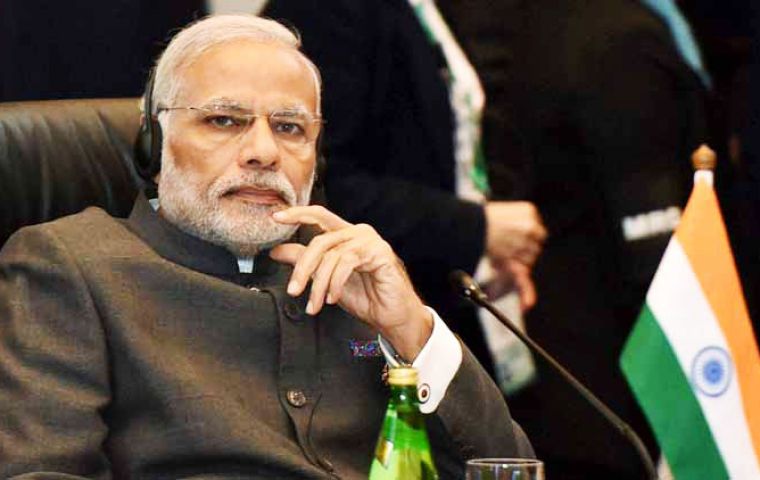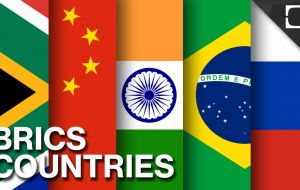 Amid fears of threats posed by protectionism, the BRICS countries have vowed to deepen economic engagement, tackle the global economic slowdown, and combat cross border terrorism. The leaders of the five emerging economies of Brazil, Russia, India, China and South Africa wrapped up a summit Sunday in Goa, in western India.
Underlining the need for the BRICS countries to find common solutions, China's president Xi Jinping warned that "some countries are getting more inward-looking in their policies, protectionism is rising and the forces against globalization are posing an emerging risk."
The five countries that make up about half the world's population and contribute to about 25% of GDP were once seen as a rising economic force. But most of the BRICS nations are wrestling with a slowdown after a spell of torrid growth, raising questions about whether their economic clout is on the wane.
Pointing out the five emerging economies contributed to 50%t of global growth in the past decade, the Chinese leader asserted the stature of the bloc has been rising. India's prime minister, Narendra Modi, called for doubling trade within the BRICS bloc in the next five years to US$500 billion, dismantling trade barriers and improving infrastructure.
Modi, who spearheaded a drive to put terrorism at the center stage of the summit, said the BRICS leaders had been unanimous in recognizing the need to combat terrorism, which poses a global threat. "We agreed that the countries agreed that those who nurture, shelter, support and sponsor terror are as much a threat to us as the terrorists themselves."
The Indian Foreign Ministry tweeted that he had told the BRICS leaders that "tragically, the mother-ship of terrorism is a country in India's neighborhood."
Modi's reference was to Pakistan, which New Delhi alleges sponsors and supports terror groups that wage militant attacks in India. His emphasis on the issue of terrorism at the BRICS summit is part of a diplomatic offensive he has mounted to bring international attention to India's concerns.
But India's differences with China, a close ally of Pakistan, were apparent. New Delhi is upset that Beijing has blocked India's move at the United Nations to put Pakistan-based leader of Jaish-e-Mohammed, Maulana Masood Azhar, on a terror list.
In what analysts said was a reference to Beijing, Modi said, "Selective approaches to terrorists, individuals and organizations will not only be futile, but also counter-productive."
In a joint statement, the BRICS nations said they will move quickly to establish a new credit ratings agency. The developing countries complain the existing credit agencies are biased against them, making borrowing more expensive.
They have already set up a development bank of their own with a capital of US$ 100bn, as part of their efforts to reform the global financial architecture. It was decided to ramp up lending to US$2.5 billion next year after making its first loans to back green projects, its president KV Kamath said.
The New Development Bank (NDB) was created in July 2014 and the lender was officially launched a year later.
"The second year is scaling up, concentrating on people, getting all the skill sets in," said Kamath, a veteran Indian banker appointed as the first head of the Shanghai-based NDB.
With Russia, Brazil and South Africa on the economic skids and China slowing, the initial euphoria has faded, yet Kamath said the BRICS had much to gain by deepening their cooperation.
"The fact is that these countries, collectively, have for the last few years contributed to more than 50% of incremental economic wealth that has been generated globally," said Kamath. "I don't see that changing."
"Infrastructure alone has needs globally of US$1-1.5 trillion a year – all the multilateral banks put together can do maybe 15% of this," said Kamath, who ran India's ICICI Bank Ltd from 1996 until 2009.