Brazilian central bank lowers basic rate 0.25 points on more optimistic recovery data
Friday, October 21st 2016 - 02:56 UTC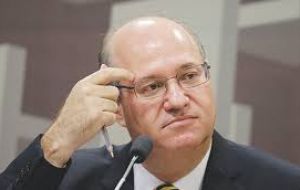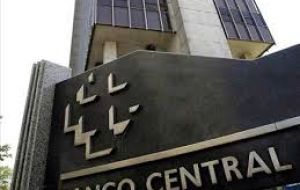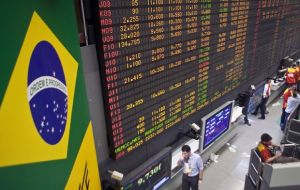 Brazil's central bank cut its key interest rate for the first time in more than three years on Wednesday as a new center-right government's reforms fuel hopes of a recovery in Latin America's largest economy. The bank lowered the benchmark Selic rate by 0.25 points, to 14%, still one of the world's highest, and cited a dip in inflation and forecasts that a long recession -- Brazil's worst in a century -- is nearing its end.
"The available evidence is compatible with a recent stabilization of the Brazilian economy and the possible gradual recovery of economic activity," the bank's monetary policy committee said in a statement.
The rate had been in a holding pattern since the last in a series of hikes in July 2015, as the bank struggled to tamp down double-digit inflation amid the implosion of an economy that was booming just six years ago.
With inflation in September now dipping to 8.48% and the new president, Michel Temer, embarking on economic reforms to control spending and encourage investment, the bank has shifted gears. But Brazil's rate is still far above Russia's 10% and 6.25% in India, among other emerging giants.
The new, market-friendly central bank governor, Ilan Goldfajn, is expected to oversee further rate cuts before the year ends. "The Brazilian economy desperately needs lower interest rates," wrote Vinicius Torres Freire, economics editor at Folha de Sao Paulo newspaper, ahead of Wednesday's decision.
Brazil's lowest rates were 7.25% during October 2012 to April 2013, when the economy was growing strongly. But the GDP dipped 3.8% last year, and the economy is expected to shrink a further three percent this year.
However, prices are finally retreating. The central bank publication Focus is forecasting 7.01% inflation for the end of 2016, falling to 5.04% next year. The central bank's target is 4.5%.
The bank said it will "evaluate the pace and magnitude of monetary easing over time to guarantee the inflation rate converges toward the target."
The recession has left 12 million Brazilians out of work, according to government statistics, and has seen the three main international rating agencies cut Brazil's credit to junk status.