Rapprochement with Cuba: Four decades ago Jimmy Carter tried to come to terms with Havana
Sunday, October 23rd 2016 - 06:50 UTC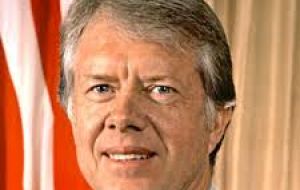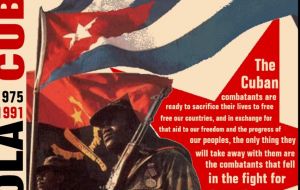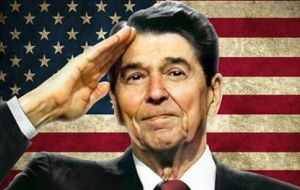 Four decades ago, U.S. ex president James Carter tried to do in secret what Barack Obama finally achieved publicly and in a less adverse context: to start a process to normalize relations between the United States and Cuba. In a long article, the Cuban newspaper Granma reveals that Carter (1976/1980) had been the only US president who set in writing his intention to promote dialogue between Washington and Havana.
The newspaper states that in Presidential Directive NSC-6, Carter was intent in finding a consensus in matters like combating terrorism and eroding relations between Cuba and the Soviet Union. For that purpose, the Democratic president established a broad agenda of talks on maritime and fishing borders, an agreement against hijackings, Cuba's external activities in Angola and other regions, and actions regarding Puerto Rico.
Such rapprochement would include sports, cultural, scientific and cultural exchanges, as well as the compensation for U.S. properties confiscated after 1959 and the possibility of establishing commercial relations.
After an exploratory round of talks, the National Security Council would submit to Carter its recommendation on how to proceed. However, despite the positive aspects of the Presidential Directive, the proposed agenda mixed bilateral and multilateral issues and expressed Washington's interest in undermining Cuba's foreign policy.
Therefore, the talks started well, and even secret meetings were held in 1978 in New York, Washington, Atlanta, Cuernavaca and Havana. At a certain point, they stagnated and were eventually interrupted in the late 1980s. In October 1979, the international context forced Carter to sign Presidential Directive NSC-52, which focused on reducing Cuba's military forces deployed abroad and undermining Havana's leading presence in the Third World.
That situation led to the Mariel migration crisis, when Carter resorted again to secret diplomacy and promised to normalize relations with Cuba if he was re-elected, but he lost to Republican candidate Ronald Reagan.
However such rapprochement had already been confirmed by the Washington-based independent organization National Security Archive, which presented documents proving the contacts promoted by the controversial ex secretary of State, Henry Kissinger.