Airbnb sues New York State for imposing costly fines on online rentals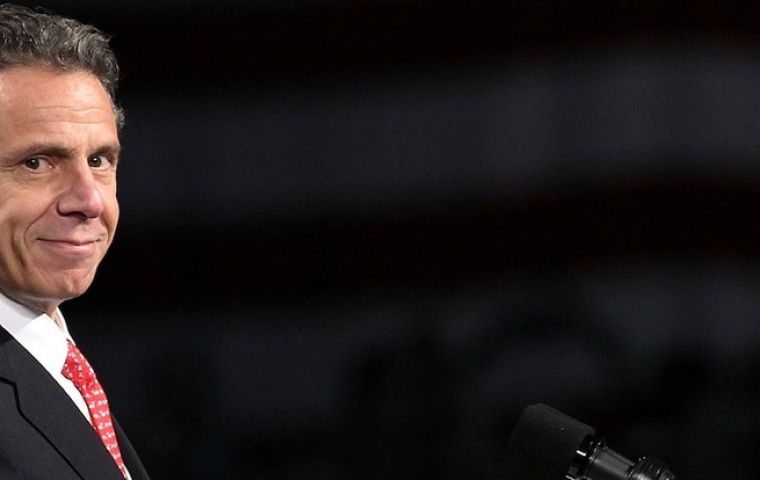 After New York Gov. Andrew Cuomo signed legislation on Friday imposing costly fines onto people who advertise illegal rentals online, the housing site Airbnb sued, contending that the law violates freedom of speech and is unconstitutional.
Airbnb has been fighting rental regulations in San Francisco, Santa Monica and all over the world since the website's founding in 2008. It has grown to help people rent more than a million rooms in more than 190 countries, and is said to have tripled in value to US$ 30 billion in the last two years. Airbnb's battles have focused on regulations meant to address the gray area in rental laws that do not address short-term accommodations in buildings that were built for permanent residents.
And New York is the largest rental market in the United States. Its legislators voted 110-24 in June to approve a law that Cuomo signed Friday that imposes fines between US$1,000 and US$7,500 for people who advertise multiple dwelling units online as a rental for less than 30 days.
Airbnb responded on Friday with a lawsuit against the state's attorney general and the city's mayor that says the law, "is a content-based restriction on advertisements – in the form of rental listings – which are protected under the First Amendment."
The lawsuit also claims that the law could, without due process, make Airbnb liable for the advertisements of illegal renters or illegal renters who do not know they are breaking laws, which the company says is a violation of a clause in the 14th Amendment.
"A majority of New Yorkers have embraced home sharing, and we will continue to fight for a smart policy solution that works for the people, not the powerful," Josh Meltzer, head of Airbnb's New York Public Policy, said in a statement.
This law is an expansion of a law that New York first approved in 2010, which made it illegal to rent permanent, multiple dwelling units on a short-term basis.
"This legislation would clarify that it also illegal to advertise units for occupancy that would violate New York law," the justification for the law states. "It rests with the city and state to protect communities and existing affordable housing stock by prohibiting advertisements that violate the law."
Airbnb says it has 46,000 hosts in New York state, some of whom are using the money to pay off student debt.
Meanwhile, a report by New York Attorney General Eric Schneideman in 2014 found that nearly three-quarters of Airbnb's listings in New York were in violation of the state's initial law. It also found that Airbnb was expected to collect US$282 million that year in revenue from short-term bookings in New York City.
There are a lot of stakeholders, including the hotel industry, landlords and people who are just entering one of the most expensive rental markets, where short-term rentals can drive up costs. So the crackdown has had mixed responses.