Petrobras and Total reach strategic alliance for upstream and downstream projects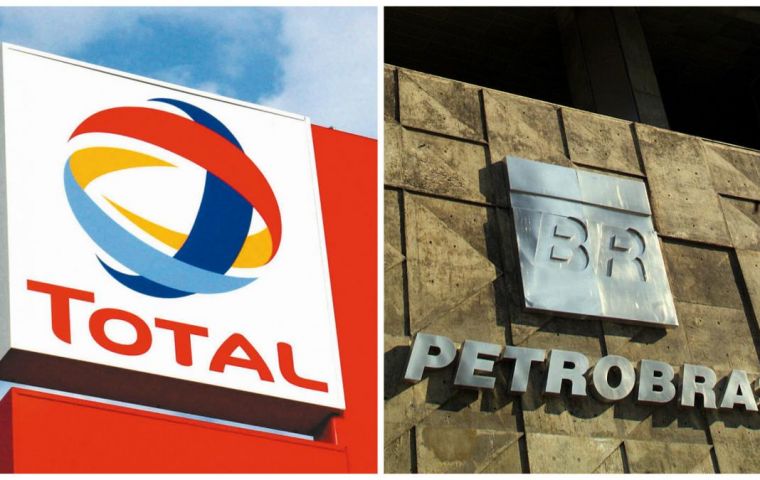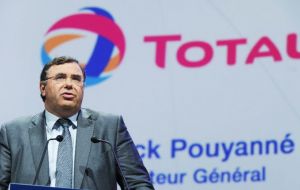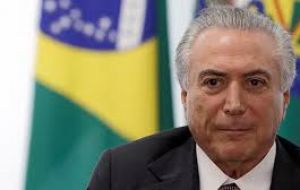 Brazil's Petrobras and France's Total oil companies announced on Monday a strategic alliance Monday for upstream and downstream projects as President Michel Temer pronounced Brazil's troubled economy reopened for business.
The two corporate giants were to sign a memorandum of understanding "to jointly evaluate opportunities in Brazil and beyond in key areas of mutual interest... throughout the oil and gas chain," Petrobras said in a statement.
The pact foresees alliances in exploration projects, including in the presale, deep-ocean drilling off Brazil. The two companies are already partners in 15 wider consortiums, including nine in Brazil.
However, "this is the first strategic alliance between the two groups," Total said in a statement.
"This is a far greater level of cooperation between Total and Petrobras than you usually get in the oil industry," it added. "This isn't an alliance that will focus on one particular project."
"We are enthusiastic to have the opportunity to develop our existing relationships with Petrobras both in upstream and downstream and look forward to materialize this strategic alliance in coming months with new ventures both in Brazil and internationally," Total CEO Patrick Pouyanne said. Pouyanne was signing the deal with Petrobras CEO Pedro Parente.
Petrobras has been hammered by the steep fall in world oil prices and a corruption scandal that has sent shockwaves through Brazilian politics.
Reeling from revelations that corrupt executives, contractors and politicians bilked it for billions of dollars in a massive pay-to-play scheme, Petrobras has begun selling off assets and seeking partners to split exploration and drilling costs.
The company, Brazil's largest, lost US$9.6 billion last year -- its second year in the red, and worst performance since its founding in 1953.
Brazilian President Michel Temer, who took over after the impeachment of Dilma Rousseff in August, urged an oil and gas conference in Rio de Janeiro to join what he said was an economy on the mend.
Acknowledging Brazil's "very sharp recession," he said he was enacting austerity reforms that "will create a very favorable business environment."
Temer pointed to Petrobras as evidence of what he said was Brazil's new path, more modern, more stable, more prosperous. "Petrobras was a symbol of complete disorder," he said. "Today it's one of the companies in the best shape in the country."