Russia chooses wolf Zabivaka as the 2018 World Cup Mascot
Tuesday, October 25th 2016 - 11:34 UTC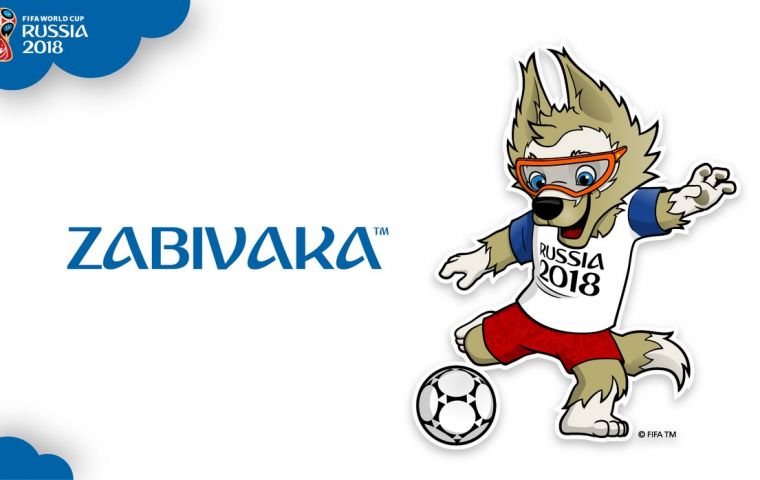 A strong social media push propelled a wolf named Zabivaka to victory in the mascot race for the 2018 FIFA World Cup. Zabivaka, or 'the one who scores' in Russian, received more than 530,000 votes, nearly doubling the second-place finisher the tiger. A cat received the fewest votes in the three-mascot race.
The mascot designed by student Ekaterina Bocharova was announced on live television on Russia's Channel 1 with guest star and Brazilian football legend Ronaldo as well as chairman of the local organizing committee Vitaly Mutko.
The event marked the second mascot unveiling for Ronaldo as he also revealed the mascot of the 2014 World Cup in Brazil, Fuleco the armadillo.
"Mascots are great ambassadors for promoting the event and bring so much joy to the stadiums," says Ronaldo. "I can see it happening already in Russia with Zabivaka just by seeing him on stage tonight. He will surely be remembered for a very long time by football fans all over the world."
Mutko says Zabivaka's role goes beyond just being popular among the fans.
"Our mascot is tasked with inspiring supporters, getting the wider population involved in football and inviting them to the stadiums in order to experience memorable and positive emotions," said Mutko. "Millions of Russian football fans took part in the vote and this means Zabivaka will do a worthy job representing our country around the world."