Temer urges Congress to approve bill easing oil industry regulation and Petrobras monopoly
Tuesday, October 25th 2016 - 12:20 UTC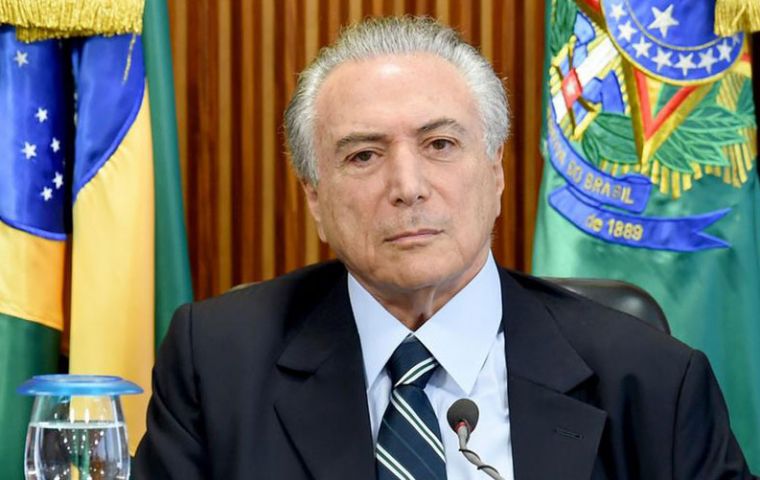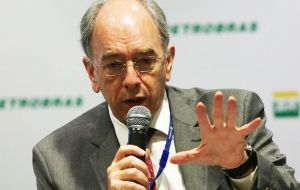 President Michel Temer urged Congress on Monday to approve a bill that would ease oil industry regulation and strip state-controlled oil giant Petrobras of some of its privileges in Brazil's most promising oil fields. The proposed regulatory framework would "create new jobs" and "provide a new boost to investment in the sector," Temer said in an address at the opening of the Rio Oil and Gas conference.
The changes in oil regulations that are being demanded by the domestic industry and foreign investors have been approved by the Senate, but the lower house of Congress has only given partial approval.
Lawmakers in the lower house are expected to vote on four amendments to the bill, the last step before it lands on Temer's desk for his signature, making it a law.
The new regulations would end Petrobras's right to be the sole operator for exploration and production projects in the pre-salt reserves, which are off southeastern Brazil and considered one of the largest oil finds in recent decades.
The bill, however, allows Petrobras to decide whether or not to serve as operator of a field and keeps in place the production-sharing system.
Petrobras CEO Pedro Parente, meanwhile, said the energy giant was in a "recovery phase," thanks to the restructuring plan implemented in response to the plunge in oil prices and a US$353 million settlement with investment funds that took legal action over the corruption scandal at the company.
"The financial and administrative problems are being overcome little by little, Parente told the conference, acknowledging that "the most difficult phase" in implementing the restructuring plan "starts now" with the launch of new projects.
Petrobras still faces 23 other lawsuits in federal court in New York over the corruption scandal, executives said.
The oil company's business plan, which was unveiled last month, calls for cutting investment by 25% and selling US$19.5 billion in assets to shore up the balance sheet in the wake of the drop in crude prices and the corruption scandal.