Epic cheese glut in US; farmers dumping milk into lagoons
Thursday, October 27th 2016 - 01:42 UTC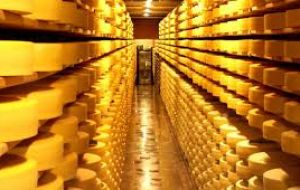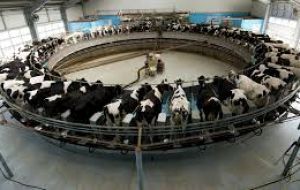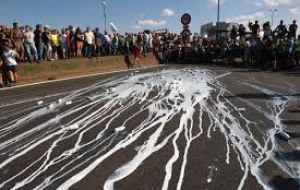 The United States is currently in the midst of an epic cheese glut — with 1.2 billion pounds of cheese sitting in cold storage. This in practical terms means every man, woman, and child would have to grab an extra three pounds chair. That's over and above the 36 pounds of cheese per year the average American already eats.
This cheese surplus has been disastrous for dairy producers and farmers, whose incomes have dropped 35% over the past two years as prices have collapsed. To help ease the pain, the US Department of Agriculture offered to buy up US$20 million worth of cheddar cheese and distribute it to food banks. This is the second such purchase in three months But how did the glut came to be.
In 2014, China was growing rapidly, its middle class had more cash to toss around, and people started buying more and more milk (particularly powdered milk) from the United States. Dairy profits soared, and producers decided to expand, buying more cows and churning out more milk to meet what they hoped was skyrocketing demand.
This boom in milk production has been aided by a relentless consolidation in the diary industry. Back in 1987, the median dairy farm had 80 cows or fewer; today, it's about 900. Economies of scale have driven costs down and bolstered output. On top of that, the average cow produces more milk than ever before, thanks in part to better breeding.
But then came the crash. China's economy has slowed of late, driving global milk demand down. At the same time, the European Union decided to lift domestic caps on milk production, greatly increasing supply. Then Russia slapped sanctions on foreign cheese in retaliation for Western sanctions. Meanwhile, the stronger US dollar meant that US dairy farmers had a tougher time exporting their products.
United States dairy farms are expected to produce a record 212 billion pounds of milk this year — and there aren't nearly enough customers to buy it all. Much of this milk is being sent to cheese makers, who are making tons of feta, cheddar, and mozzarella and storing it for later, hoping for the best.
Even that's not enough to get rid of all the excess milk, which is highly perishable. Some farmers can't find any takers and are dumping their milk into nearby lagoons