Tierra del Fuego PC assembly industry at risk if import tariffs (35%) are lowered
Thursday, October 27th 2016 - 01:23 UTC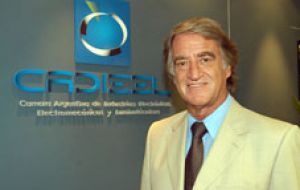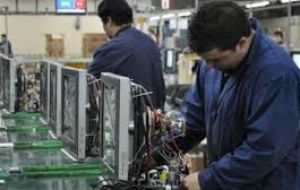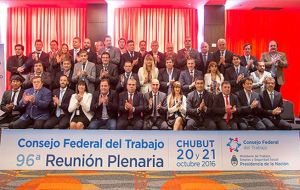 A new challenge for Tierra del Fuego province and its industrial promotion scheme: the Argentina government is planning to eliminate all tariffs on the import of computers and components beginning 2017, which is estimated could cost anywhere from 4.000 to 12.000 jobs.
Although not official yet, it was announced during a recent business forum held in Mar del Plata: zero tariff for PCs, notebooks and tablets to enhance Argentine competitiveness.
The head of the Argentine chamber of Electronic, Electro-mechanic and Lumino-technical industries , Jose Luis Cavanna warned that there are 12.000 jobs at risk, but "we have met with Production minister (Francisco) Cabrera, companies involved and unions and we agreed to further advance in joint proposals that will help the sector's productivity".
Production ministry sources confirmed that the government is planning to eliminate the 35% tariff on computers in the framework of Mercosur common external tariff agreed with Brazil. This would become effective as of next January, but it's not clear if it will take place in an only cut or phased out during the year.
However the tariff-elimination will put at risk the continuity of assembling plants in Tierra del Fuego where they enjoy a special regime to create jobs and attract population to the extreme south province.
Cavanna said there was a strange contradiction in the announced tariff reduction since many of the finished technological products are manufactured taking advantage of "slave labor or at dumping prices", while apparently tariffs on components will remain at their current level.
Furthermore while 35% to zero tariff is impressive, the actual retail price of computers will only drop 12%, given all the intermediate costs, added Cavanna.
From the ministry it was argued that the measure targets lowering the retail price of computers which is too high and is a negative competitive factor since all businesses now have significant costs linked to technology.