Post Brexit UK economy surprises and grows above expectations
Saturday, October 29th 2016 - 10:46 UTC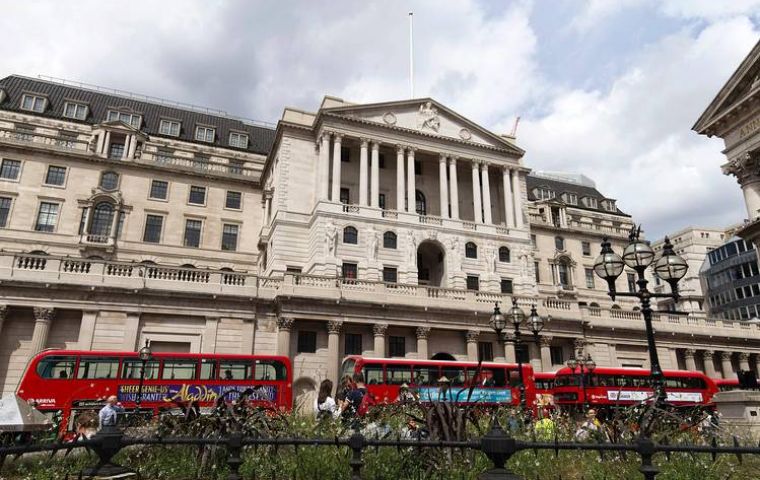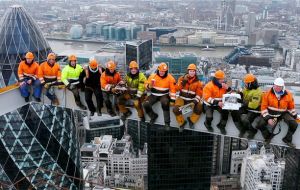 The UK economy grew by 0.5% in the three months after the Brexit vote, the Office for National Statistics (ONS) has said. The figure for July to September was down from the 0.7% growth recorded in the second quarter of 2016 - the months before Britain voted to leave the European Union.

But it is more robust than many economists had expected - and stronger than the 0.2% forecast last month by the Bank of England (BoE). The higher-than-expected GDP figure was driven by the services sector - which accounts for more than 78% of the UK economy - which grew by 0.2% in the three months to September.
This helped to offset a 1.4% drop in construction - the steepest fall in the sector since the third quarter of 2012. Manufacturing was also down 1%, while production fell 0.4% and agriculture slipped 0.7% in the third quarter. The ONS said there was little evidence of a "pronounced" impact on the economy in the immediate fallout of the June referendum result.
Chancellor Philip Hammond said the results showed the British economy's "resilience" to the challenges the UK faces while it negotiates its exit from the EU.
However, shadow chancellor John McDonnell said it was "regrettable" Thursday's figures revealed "that growth is slowing".
There was also a mixed reaction from businesses, who said the figures were "heartening", but warned of the need of "an ambitious, pro-enterprise agenda" to lift productivity across all sectors.
Mr Hammond, who is due to announce his first Autumn statement next month, said: "The fundamentals of the UK economy are strong. The economy will need to adjust to a new relationship with the EU. I am confident that our strong links with the rest of the world will stand us in good stead as we deliver an economy that works for everyone."
The UK economy's surprise resilience in the third quarter will cast doubts over the Bank of England moving to cut interest rates again in November.
However, British households are likely to be feeling the pinch from higher inflation, which hit its highest level for nearly two years in September, at 1%, and is expected to rise further as the plunging pound ramps up costs.
Mike Spicer, director of economics at the British Chambers of Commerce (BCC) welcomed the growth in the economy, but warned of the drop in industrial output overall.
He said: "Although many manufacturers saw a bounce this summer, in part from the lower exchange rate, this was not enough to prevent a contraction in industrial output overall. Many have found themselves on the wrong side of currency movements - facing increased costs for imported components, and added, "boosting business confidence must be a key task for government in the months ahead."