Falklands fishing license fees frozen for 2017; possible tax policy review
Friday, November 4th 2016 - 10:40 UTC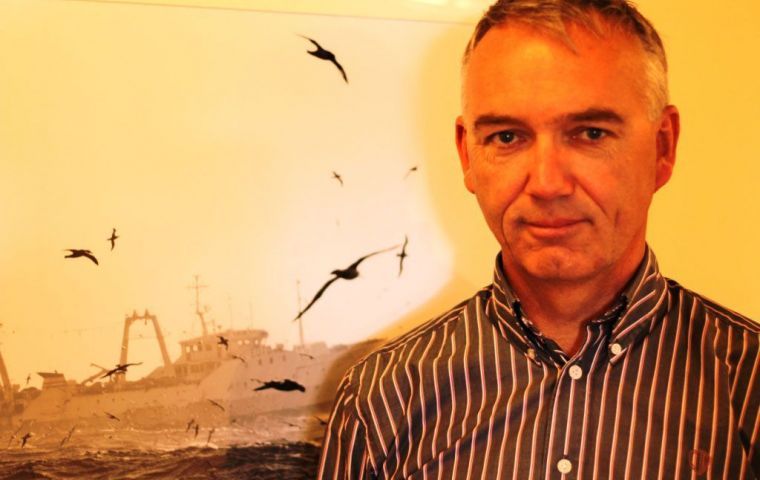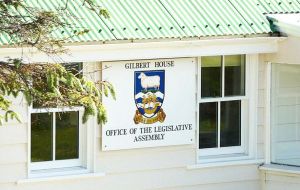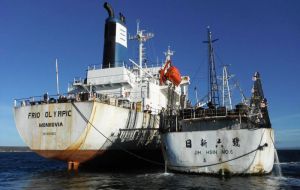 The Falkland Islands has decided to hold fee levels across all fishing licenses for 2017 as part of a long term policy focus and in view of certain circumstances emerging from the volatility of annual catches. The Executive Council (ExCo) agreed on the decision by a majority at its last meeting extensive to all license types, including Illex, the Islands main catch.
For the ITQ fisheries this was against the recommendation of the Director of Natural Resources John Barton and other officers who had recommended a 5% increase in fees in each of the Falkland Calamari (D.gahi), Restricted Finfish/Illex (G) and Toothfish-Long line fisheries.
Members cited uncertainty regarding Brexit, investment in new vessels and upcoming discussions regarding a new Economic Development Strategy as being the drivers behind this decision.
The paper addressing Fisheries Access Fees for 2017 was discussed by MLAs Michael Poole, Gavin Short and Ian Hansen after the three ExCo members (MLAs Mike Summers, Jan Cheek and Phyl Rendell) declared an interest in the item.
Falkland Islands Fishing Companies Association (FIFCA) members had urged MLAs to opt for the freeze on licence fees and to look at a longer term strategy aimed at reducing the level of licence fees, based on what was right when Government had only received the license fee, not being right now that there is, "significant localization of the industry, and in particular a substantial amount of tax collected."
Tax from fishing company was zero when the licensing system was introduced and is now estimated to be up to £4 million annually.
A letter to the Legislative Assembly providing an industry perspective stated that in practice the Loligo licence fee equated to an average of more than 30% of profits.
This meant that the industry was being taxed twice given that the licence fee represents almost one third of profits and is charged even when profits are low or losses are incurred.
The FIG fee target is 10% of sales revenue which takes no account of costs. ExCo did however agreed to increase transshipping fees by 10% in 2017. Transshipment fees only apply to fishing vessels not licensed for Falklands waters and reefer vessels (export license) taking cargo from fishing vessels.
Mr. Barton explained that it was unusual for a licensed fishing vessel to incur a transshipment fee as for the most part their fishing license is endorsed to act as a transshipment license with no further charge.
Transshipment fee revenue varies hugely depending on volume of catches. In the financial year 2014/15 it was £235,950 representing around 160 transshipment licenses, while in the poor Illex year of 2015/16 the transshipment revenue was £3,450 representing just five transshipments. (Penguin News).