A Trump victory could mean a brake for the Argentina/US dynamic relation, says Malcorra
Tuesday, November 8th 2016 - 07:49 UTC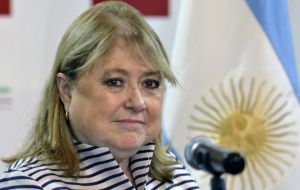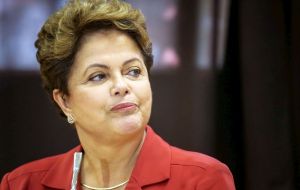 Under the administration of president Mauricio Macri, the relation between Argentina and the US has "entered a new dynamic phase" and somehow those close links could be affected if the Republican candidate wins on Tuesday, said foreign minister Susana Malcorra.
"Since this government took office we have a new close relation with the US, but if Mr. Trump is the winner there could be a brake to those links. If on Tuesday people vote for a closed xenophobe model, this could generate a domino effect on other countries. Argentina favors open doors to the world, free trade", insisted Malcorra who praised the outgoing Obama administration policy towards Latin America and the "reconciliation" with Cuba.

"The decision to recompose relations with Cuba opened the possibilities to overcome differences with other countries of the region and work in other areas. Anyhow the possibility of establishing a free trade market between Mercosur and the US is in the agenda and will take time but we are moving".
As to the Mercosur/European Union trade talks "we are looking ahead to the next round of talks in the first quarter of next year in Buenos Aires, and despite delays we are negotiating".
Malcorra admitted there had been significant political changes in the region this year, particularly in Brazil with the removal of ex president Dilma Rousseff which has had an impact on the economy of the country and the region. "We are in a new chapter and we want to work to deepen integration".
Regarding Venezuela and the current volatile situation, Malcorra said Argentina supports dialogue and hopes the current round of discussions will be effective and help to unite the country. "Venezuela is a divided nation and in conflict, and this can only be solved through dialogue among the people. We must double efforts so that a way out to the current situation can be found in the short term"