Scotland will apply to intervene against the UK government's Supreme Court appeal on Brexit
Wednesday, November 9th 2016 - 09:57 UTC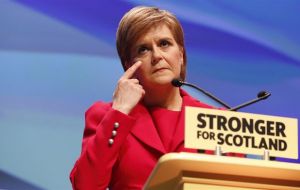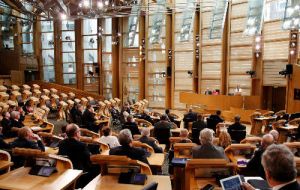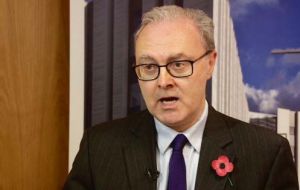 Scottish First Minister Nicola Sturgeon announced that her semi-autonomous government will apply to the UK Supreme Court to intervene against the UK Government case, in a bid to secure a vote not just for the House of Commons but for the Scottish parliament.
Lord Advocate James Wolffe, Scotland's most senior law officer, will lodge a formal application to the Supreme Court to intervene.
"Let me be clear -- I recognize and respect the right of England and Wales to leave the European Union. This is not an attempt to veto that process," Sturgeon told reporters.
"But the democratic wishes of the people of Scotland and the national parliament of Scotland cannot be brushed aside as if they do not matter."
She added: "So legislation should be required at Westminster and the consent of the Scottish Parliament should be sought before Article 50 is triggered."
While Britain as a whole voted to leave the EU, Scotland voted overwhelmingly for it to remain in the bloc.
Sturgeon's left-wing secessionist Scottish National Party has threatened a fresh vote on independence from the rest of the UK if Scotland cannot keep its ties with the EU.
The Supreme Court noted that length of next month's hearing "will depend on further submissions received from the parties on the precise legal arguments to be considered, the number of interveners and whether any other related cases are joined to this one"