Falklands' trip for university students winners of regional competition
Friday, November 11th 2016 - 09:08 UTC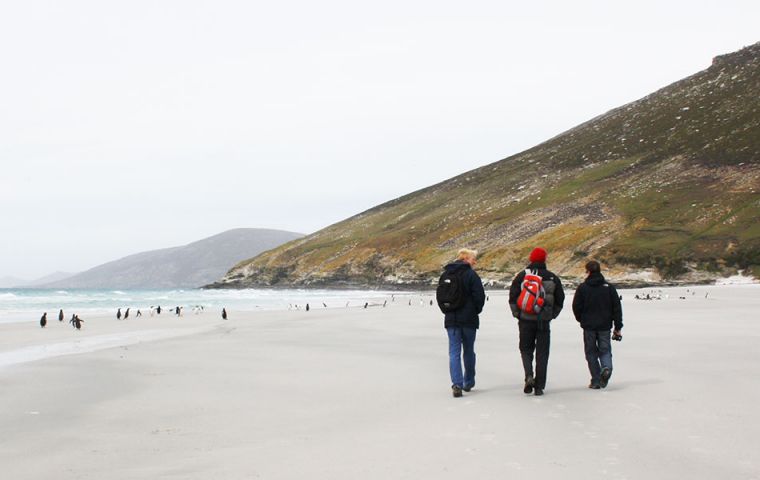 The Government of the Falkland Islands and the British Embassies in Uruguay, Brazil and Chile invited university students to participate in this regional competition to win the chance to visit the Falklands for a week, all expenses paid.
To participate, contestants had to send a one minute video answering the question: "Why would I like to meet my neighbors from the Falkland Islands?" in English before October 2 to concursofalkland@gmail.com
We are very pleased to announce María Romina Domenzein as this year's winner along with Augusto Neubauer from Brazil and Maritza Cárdenas from Chile. They will travel to the Falkland Islands on January 2017, where hopefully they can make the most of the exchange.
The contest is meant to promote the cultural exchange between the Falklands and the mentioned countries, and to spread the knowledge about the Falkland Island and its people.
Maria Romina Domenzain is the Uruguayan winner of the competition.
The winner in Brazil was Augusto Neubauer
Maritza Cárdenas from Chile with Romina and Augusto will be travelling to the Islands on January