Argentine bishops call for a "Christmas in Peace" and public and private responsibility
Saturday, November 12th 2016 - 20:48 UTC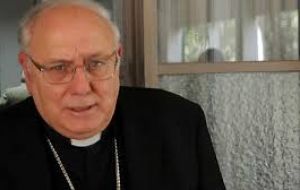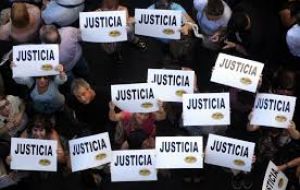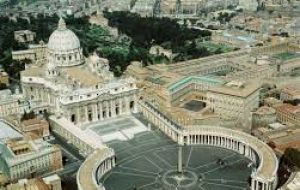 The chair of the Argentine Episcopal Conference (CEA) Monsignor Jose Maria Arancedo renewed his call to the leadership of the country, political, social, unions and business, to leave aside special interests and act responsibly for the good of the country, at "a very difficult moment" so that "we can all enjoy Christmas in Peace"
"These are difficult times for the country but we hope to build a new Argentina, admitting the problems we have and with so many possibilities in the future, but always thinking in those who have less and suffer most", said Monsignor Arancedo, Archbishop of Santa Fe, following the meeting of a hundred of Argentine bishops during several days to assess the situation of the Catholic church and Argentina.
The challenge for all the leadership of the country, "government, business people, unions" is to act with "open hearts, open minds and generosity leaving aside special interests and act responsibly for the good of the fatherland", underlined Arancedo.
This is seen as a new gesture of the Catholic Church in support of the dialogue organized by the government's Social Development ministry with social organizations, and the new round scheduled for November 21, together with the Catholic Pastoral on production and work.
Likewise and in anticipation of end of the year festivities, Monsignor Arancedo called for a "Christmas in Peace", the most gracious Christian festivity when "the birth of Christ, the Prince of Peace" and hopefully "we Argentines are capable of transmitting that message of peace among us".
Arancedo added that "all forms of dialogue are encouraging, but they must not stop at negotiations but must include concrete proposals. Not only promises but also gestures towards those with the least".
To that respect the archbishop insisted on the need for "reconciliation" of all Argentines and in that respect said the Catholic Church has already done its contribution with the announcement of the declassifying of archives relative to the last military dictatorship which are kept at the Vatican, the Apostolic Nunciature and at the Episcopate.
"It is a gesture to contribute and ratify our commitment with the truth and provide all which is available to the courts", revealed Arancedo who added that before the end of the year the protocol procedure to have access to those documents (some 3.000 in total including letters) will be provided to the relatives of the victims.
Bishops also mentioned that during their several days long spiritual retreat they received a letter from Pope Francis in which he again underlines his "closeness and prayers" with the Argentine Episcopal Conference.