Brazil's annual inflation below 8%; October's 0.26% increase was the lowest since 2000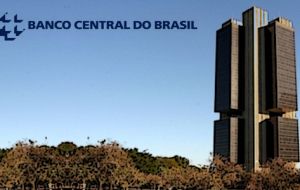 Brazil's annual inflation rate in October fell below 8% for the first time since February 2015, keeping the door open for small interest rate cuts as a deep recession lingers. Prices rose 7.87% in the 12 months through October, down from an annual increase of 8.48% in the previous month, statistics bureau IBGE said.
Prices rose 0.26% from September, the lowest monthly increase for October since 2000, IBGE said. With inflation on a downward path, the central bank cut interest rates last month from a decade high to help lift the economy out of a two-year downturn.
Economists expect the bank to lower its benchmark interest rate by at least 25 basis points later this month. A steeper cut is possible but would depend on a faster drop in prices for services, the central bank has reiterated in recent weeks.
However, services prices, which the central bank has followed closely because monetary policy affects them more directly, accelerated their increase in October from September due to a 10% surge in airfares.
Services prices rose 0.47% in October, up from an increase of 0.33% in September, according to calculations by research firm MCM Consultores.
A quick overview of items shows that Food and beverage was down 0.05% in October; Housing increased 0.42%; Transport 0.75%; Health and personal care, 0.43%; Personal expenses, Education and Communications remained almost unchanged.