Argentina's central bank cuts benchmark rate despite Peso's depreciation
Thursday, November 17th 2016 - 09:10 UTC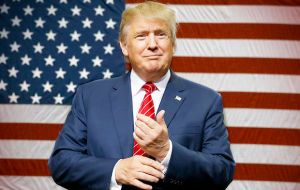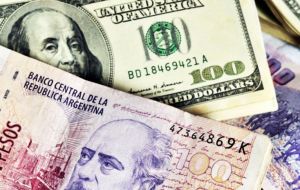 Argentina's central bank cut its benchmark interest rate for the second time in two weeks in a surprise move amid market expectations it would hold steady after a high inflation reading and U.S. elections last week.
The central bank lowered its reference rate by 50 basis points to 25.75%. Last week, it lowered the rate by 50 basis points after leaving it unchanged for six weeks in a row, citing reduced inflation expectations.
Economists had largely expected the monetary authority to hold rates steady.
Government data last Thursday showed inflation reached 2.4% in October, above the central bank's target for average monthly inflation of 1.5% in the final three months of this year.
Donald Trump's surprise victory in the U.S. presidential election has roiled emerging markets and prompted Argentina's peso currency to depreciate sharply, though it rebounded somewhat on Tuesday.
"The peso's depreciation against the dollar in this context is not inflationary," the central bank said in a statement, noting that many of the world's currencies fell against the dollar as a result of the U.S. election.
Argentina's high inflation reading in October was largely seen as the result of expiring government subsidies for home-heating natural gas. While removing the subsidies is a key pillar of President Mauricio Macri's plan to reduce the government's fiscal deficit, it has contributed to inflation in Argentina's recession-plagued economy.
The central bank said that considering inflation was relatively low in August and September when the subsidies were still in place, it was still well-positioned to end the year within its 1.5% monthly goal, adding that indicators suggest November inflation will be in line with its targets.
Economists expect full-year 2016 inflation to hit 39.4% before slowing to 19.7% in 2017. The central bank's inflation target range for next year is 12% to 17%, while the government sees it at 17%