Mercosur/EU accord in 2018, following election results in France and Germany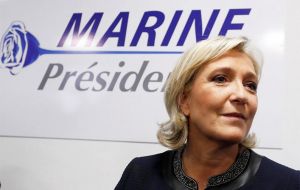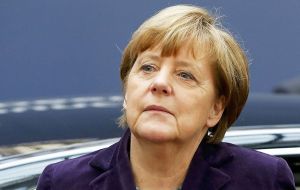 The free trade agreement between Mercosur and the European Union could be concluded in 2018 depending on the election results next year in France and Germane anticipated a Brazilian official during a forum on foreign trade held in Sao Paulo. France is holding presidential elections next May 2017 and Germany some time later.
"The accord could be reached in 2018 depending on European election results" said Carlos Marcio Cozendey, Under Secretary for economic and financial affairs from the Brazilian foreign office.
However Conzendey admitted that the accord could face obstacles if European extreme right parties are victorious which would reinforce protectionism particularly in agriculture, similarly to what happened over a decade ago.
Opinion polls in France indicate that extreme right candidate Marine Le Pen could manage to reach the presidential runoff, and in Germany the coalition that supports Chancellor Angela Merkel who will be running for a fourth mandate, has suffered serious defeats earlier this year in regional elections to the hands of extreme right groupings.
Negotiations for a free accord between Mercosur and the EU have advanced during 2016, following several years of stagnation. Last month there was a technical meeting in Brussels and the representatives will again get together in Buenos Aires next March to continue with negotiations and a preliminary exchange of proposals.
Conzendey revealed that Mercosur has shown a greater willingness to resume negotiations following the election in Argentina of president Mauricio Macri, who favors an open economy and free trade.
Following six years of frozen negotiations Mercosur and the EU re/started talks in 2010, which since 1999 have been trying to agree on a major only economic space with a population of 760 million.
Mercosur founding members, Argentina, Brazil, Paraguay and Uruguay last May did a preliminary exchange of tariff proposals but of which were specifically excluded on request from Europe, beef and ethanol.
The EU currently has free trade agreements with Canada and Vietnam, and has almost concluded negotiations with USA, Japan, Thailand, and is in the process of with Australia and New Zealand. EU is also updating accords with Mexico and Turkey.
Apparently EU considers an agreement with Mercosur of lesser risk than with the USA, even when several EU countries are concerned with the access of Mercosur farm produce.
Cozendey said that if finally an agreement is reached based on current conditions, "those areas of Brazil that will be potentially exposed and punished are those referred to capital goods, auto parts and chemical products".
"All agreements involve winners and losers, and we must learn how to address those weak and fragile sectors" underlined the Brazilian official Cozendy