"Many people" would like to see Nigel Farage as UN ambassador in Washington, twits Trump
Tuesday, November 22nd 2016 - 10:11 UTC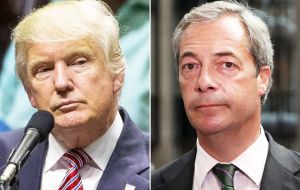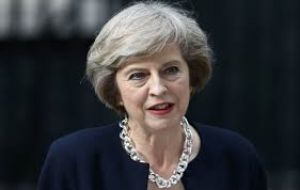 President-elect Donald J. Trump has ostensibly thrown his support behind the idea of UK Independence Party (UKIP) leader Nigel Farage becoming the British Ambassador to the United States in a tweet issued late on Monday night. Trump issued the statement, unprompted, via his Twitter feed, stating that the idea was popular amongst "many people" in a move that is sure to set the British political establishment into a further tailspin.
Writing at 9:22pm on Monday night, the President-elect said: "Many people would like to see @Nigel_Farage represent Great Britain as their Ambassador to the United States. He would do a great job!"
The tweet comes as the British political establishment struggles to deal with the fact that Mr. Farage was the first foreign politician to visit the President-elect after his victory over Secretary Hillary Clinton on November 8th.
The Prime Minister, Theresa May, and her Downing Street operation went into overdrive in order to play down Mr. Farage's role in the U.S.-UK relationship, going so far as to label Mr. Farage an "irrelevance".
The latest endorsement from President-elect Donald Trump will no doubt set the UK establishment into a further tailspin on the issue.
Over the weekend it became apparent that Mrs. May was ready to roll out the big guns, going so far as to extend an invitation for the President-elect to attend an official state visit at the home of Her Majesty the Queen at Windsor Castle.
But the move seems to have stiffened the President-elect's resolve in his support for Mr. Farage. The pair met last weekend at his residence in Trump Tower in Midtown Manhattan last weekend.
During the visit Farage urged the President-elect to return the bust of Sir Winston Churchill to the Oval Office, which was removed by President Obama in a snub to the United Kingdom. Farage has been keen to stress since the meeting that he would be amenable to any role in assisting the relationship between the two nations.
President-elect Trump was a keen supporter of the Brexit movement led by Farage, even going so far as to label his own victory "Brexit plus plus plus" and even introducing Farage at a rally in Jackson, Mississippi.