Trump advances plans for his first day: quitting TPP, ending visa abuses and "job killing restrictions"
Tuesday, November 22nd 2016 - 09:48 UTC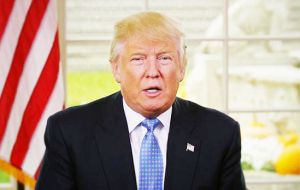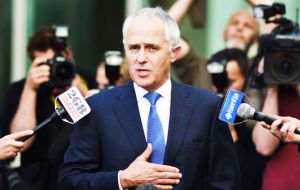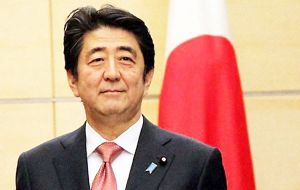 President-elect Donald Trump says the US will quit the Trans-Pacific Partnership trade deal on his first day in the White House. He made the announcement in a video messaged outlining what he intends to do first when he takes office in January. The TPP trade deal was signed by 12 countries which together cover 40% of the world's economy. Trump also pledged to reduce "job-killing restrictions" on coal production and stop visa abuses.
But there was no mention of repealing Obamacare or building a wall on the southern border with Mexico, two actions he said during the campaign he would do as soon as he assumed power.
The TPP massive trade deal was agreed in 2015 by nations including the US, Japan, Malaysia, Australia, New Zealand, Canada and Mexico, but is not yet ratified by the individual countries.
Its aim was to deepen economic ties and boost growth, including by reducing tariffs. There were also measures to enforce labor and environmental standards, copyrights, patents and other legal protections. But its opponents say it was negotiated in secret and it favored big corporations.
During the US presidential election campaign, Trump gave broad brush arguments against the pact, and used plenty of colorful language. In June 2016 he described it as "another disaster done and pushed by special interests who want to rape our country, just a continuing rape of our country". In another speech he referred to the TPP as "the greatest danger yet".
But while there was plenty of talk about "taking back control" of the US economy, there were few specifics.
Announcing the plan to pull out of the TPP, he said that the US would "negotiate fair, bilateral trade deals that bring jobs and industry back onto American shores".
"There is very strong support among the other 11 parties to the TPP to ratify it and to seek to bring it into force. So Trump and his new congress will have to make their own decisions in America's interest." - Malcolm Turnbull, Australian prime minister
"It is Donald Trump's right as the democratically-elected next leader of the United States to make the policy decisions he thinks right." - Najib Razak, Malaysian Prime Minister.
Shortly before Trump released his video, Japanese Prime Minister Shinzo Abe said the TPP would be "meaningless" without the involvement of the US.
Asia-Pacific leaders meeting in Peru over the weekend had said they would continue to pursue free trade deals, despite Trump's opposition. In the video message, Trump said his governing agenda would be based on "putting America first".
The five other executive actions he said he would take on day one are: cancelling restrictions on US energy production; cutting regulations on businesses; ordering a plan to combat cyber-attacks; investigating visa abuses that undercut American workers and imposing a five-year ban on people leaving government to become lobbyists.