Anses sells off all its Petrobras Argentina shares worth US$ 156 million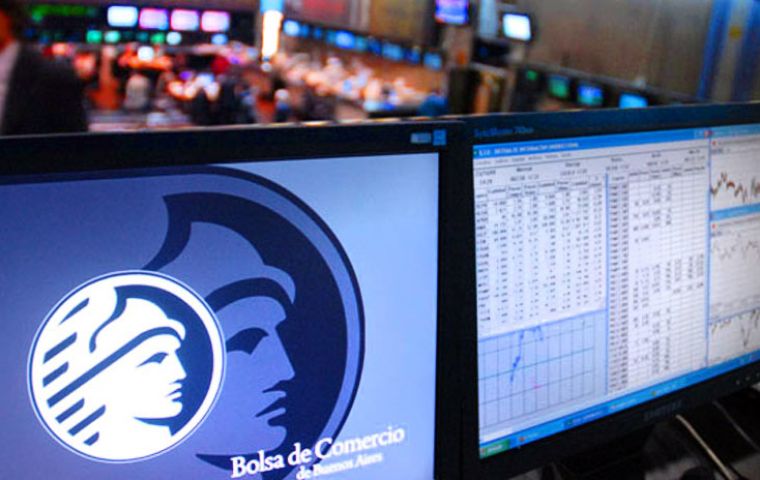 As a part of the Pampa Energía takeover bid strategy, the Pensions Bureau guarantee fund had to sell its 11.85 % stake. It also holds 18% of Pampa's shares and saw no point in increasing that to 23% when prospects of a merger are on the radar. "If we didn't sell, they would have merged us with Pampa anyway," a top Anses official said.
The Anses Sustainability Guarantee Fund (FGS) added US$ 156 million to its equity by selling 11.85% of the capital stock of Petrobras Argentina within the framework of the Pampa Energía takeover bid, where the FGS has 18% valued at US$ 385 million. The price offered in the takeover bid involves a premium of 4.54% over the current price and 3.22% over the original transaction value. Pampa reported that, once the takeover bid has been completed, the merger of the two companies, is very likely, Pampa being foreseen as the absorbing company.
Had Anses kept their Petrobras stake, they would have had to go to a non-voluntary arbitration by Pampa. Technically, shareholders of Petrobras Argentina can sell voluntarily today or forcibly in the future and there was no possible scenario in which to stay and see how everything goes. Buying more Pampa stock was not very convenient either because moving up to 23% of the shares from its current 18% would not make a big difference with the merger in mind. Anses already has four directors as well on the Pampa board.

"We have already grown in our participation in YPF and we are keen to continue to grow our shareholding, as the funds needed for Historical Repairs are fully covered with tax revenues from laundering," the Anses sources said. "There is no stock sale plan: we can not sacrifice profitability to improve the liquidity of the Argentine capital market."
"If you sell to a particular shareholder, you risk what happens next day: if the market goes up they will criticize you for having made a special situation," they defend themselves. What's more, they are helping Morgan Stanley Capital International (MSCI) to recategorize Argentina, to rise from the emerging-market frontier category. All the investors who buy indices buy Argentine assets, which in the FGS are moderately optimistic regarding the upside of their stock portfolio.
They even argue that, in the long run, equities often have a better return than any other kind of asset. Therefore, they are more in a position to buy than to sell their portfolio, considering that the only liability they have is the Historical Repair.
They mention the mere fact of being able to part with Telecom in the takeover bid ("within the opportunities for it to sell, the most unquestionable of all is the takeover bid", the sources underline) and they did not do so, which could have made u $ S 1000 million.
"Ideally, we would like to see a capital market with new names, new entrepreneurs, invest in new companies that arise with good management and thus provide some liquidity in the sectors that invest long-term capital in Argentina," said the sources, their aims pointing at energy long-term infrastructure and real estate.
The Anses FGS is expected to invest US$ 1,500 million in long-term infrastructure projects next year, including an agreement with YPF for a pipeline in Vaca Muerta, where they will have shares of a company managing the oil pipeline.