Petrobras case connections in Geneva targeted by Swiss prosecution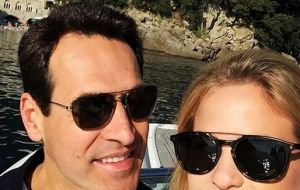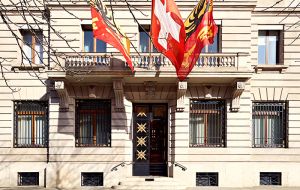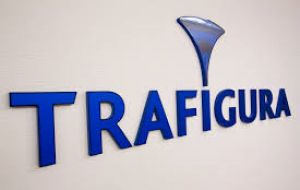 The Office of the Attorney General of Switzerland has opened criminal proceedings against a former senior executive at the Geneva-based commodity trader Trafigura. The case is reportedly linked to corruption involving the Brazilian state-run oil company Petrobras.
The Attorney General's office said on Sunday that it had opened an investigation into the former Trafigura executive, confirming information reported earlier in the NZZ am Sonntag and Le Temps newspapers.
The procedure is part of a complex web of investigations linked to Petrobras. Allegations of bribes and political kickbacks linked to Petrobras have sparked protests across Brazil and fueled anger against the political class.
According to Le Temps and NZZ am Sonntag, the executive in question is Mariano Marcondes Ferraz, a member of the Trafigura board since March 2014. Ferraz was detained on October 26 by Brazilian authorities as he prepared to board a flight to London.
According to legal documents filed by public prosecutors in Brazil the same day, Ferraz is alleged to have paid bribes totaling more than US$800,000 to a former Petrobras director via an off shore account held with the Geneva private bank Lombard Odier.
The former Petrobras director has reportedly collaborated with the authorities and police in exchange for a reduced sentence. He revealed a cartel among the leading construction firms in Brazil which shared out overcharged contracts.
Trafigura said that the legal allegations did not refer to the commodity trader but to dealings between Decal, a firm that Ferraz founded, and Petrobras. Trafigura has not been contacted by the attorney general's office, it added.
On November 10, Trafigura told the Financial Times that Ferraz had resigned from his directorships with immediate effect so that he can "address the allegations that have been made against him in respect to his other business interests."
"The substantive allegations that have been made against Mr Ferraz relate to certain storage contracts entered into between Petrobras and Decal do Brasil at the Porto do Suape," Trafigura said in a statement, reported by the Financial Times.
"Mr Ferraz was a founding partner of Decal do Brasil and retains an equity interest in the company. Trafigura is not a party to the contract between Petrobras and Decal do Brasil and does not have a business relationship with Decal do Brasil," it said.