Switzerland has returned US$ 2bn of illicit funds stashed in its banks by dictators
Saturday, November 26th 2016 - 12:18 UTC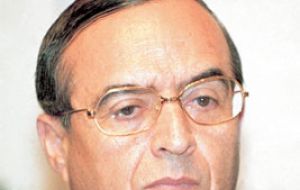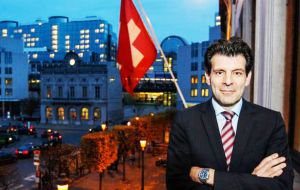 With a new law to help seize and repatriate illicit wealth stashed in Swiss banks by foreign dictators and a positive – but slow - track record, Switzerland is a leader in the return of illicit dictator funds, a top Swiss official claims. Over the past 30 years Switzerland has returned almost US$ 2 billion misappropriated and deposited in Swiss banks by "politically exposed persons" (PEPs).
"This is more than all other financial centres in world by far," Roberto Balzaretti, the new head of the public international law directorate at the Swiss foreign ministry, told reporters in Geneva on Friday.
Ever since the Marcos (Philippines) affair in 1986, the list of illicit potentate funds that have been seized in Swiss banks and later returned to the country has steadily grown to include Montesinos (Peru), Mobutu (former Zaire), Dos Santos (Angola), Abacha (Nigeria), Kazakhstan, Salinas (Mexico), Duvalier (Haiti), Ben Ali (Tunisia), and Mubarak (Egypt).
A number of cases are ongoing. In December 2015, the Swiss federal administrative court confirmed the blocking of US$ 4.5 million placed in a Geneva bank by a former cabinet minister of deposed Haitian dictator Jean-Claude "Baby Doc" Duvalier.
"We know more or less what Haiti wants to do with this money but it's still not been done. Not because we don't want to give the money back, but because it's difficult given the political situation in Haiti," said Balzaretti. "There have been successive natural disasters or elections or a new government or new president. It's quite complicated. The aim of the Swiss government is to conclude as quickly as possible an agreement to transfer the money. We need this legal framework but we are not there yet."
The return of US$ 321 million siphoned off by the family of Nigeria's former dictator Sani Abacha and confiscated by Switzerland is also continuing. Switzerland and Nigeria have signed a letter of intent aimed at the quick and equitable restitution of the money.
"The situation is a bit like Haiti, but a bit more advanced, as we have an accord with Nigeria - a letter of intent on the modalities of restitution - but now we have to agree on where the money can be used, the monitoring, follow-up and reporting measures for the money," said the Swiss ambassador.
The government has also blocked about US$570 million in the case of Egypt, US$60 million in the case of Tunisia and about US$70 million regarding Ukraine. The Tunisian assets are set to remain frozen until January 18, 2017, and the others until February 2017. The government will review next year whether to extend the asset freezes. Balzaretti said this was likely.
"Otherwise, there is perhaps a small bit of Kazakhstan money still here and some of the second part of Angola money to be returned, but there are no other cases to my knowledge," he added.