Trump names experienced heavyweights in national security and White House counsel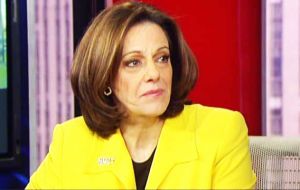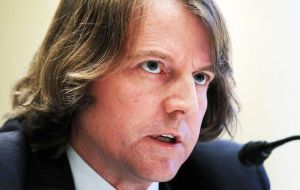 President-elect Donald Trump named KT McFarland as deputy national security adviser and Donald McGahn as his White House counsel. McFarland served in three separate Republican administrations, most notably as a spokeswoman for Defense Secretary Caspar Weinberger under Ronald Reagan.
In 2006, she sought to challenge Hillary Clinton for her U.S. Senate seat from New York but lost in the Republican primary. Most recently, she has been a regular contributor to Fox News on national security issues. She joins retired Gen. Michael Flynn, previously named as Trump's national security adviser.
McGahn, who was general counsel for Trump's campaign and a former chair of the Federal Election Commission, is a partner at the powerhouse Washington law firm Jones Day. President Obama revealed at a recent news conference that he had advised Trump to hire a strong White House counsel to guide him and his team, who could "provide clear guideposts and rules" to help avoid ethical and conflict of interest concerns.
Trump campaign officials said Friday that the president-elect, who is spending the holiday weekend at his Mar-a-Lago resort in Florida, would make no additional high-level announcements until next week when he returns to New York.
On Monday, he will meet with several more potential Cabinet and sub-Cabinet choices, including Milwaukee County Sheriff David Clarke, Pennsylvania Rep. Lou Barletta and Oklahoma Atty. Gen. Scott Pruit.
"Don has a brilliant legal mind, excellent character and a deep understanding of constitutional law," said President-elect Trump in a statement on Friday. "He will play a critical role in our administration, and I am grateful that he is willing to serve our country at such a high-level capacity."
McFarland marks the third female appointment to Trump's incoming administration. The Oxford-educated McFarland, with her experience working in the Ford and Reagan administrations in national security and defense positions, also represents a break from some of the more inexperienced names which Trump has floated for some of his administration's top jobs.
Her selection will likely be far less controversial than Trump's choice for national security adviser, retired Lt. Gen. Michael Flynn, who has been condemned for his extreme anti-Muslim rhetoric in the past, accused of conflicts of interest because of his lobbying relationships with foreign governments and described as having an unstable temperament.
"I am proud that KT has once again decided to serve our country and join my national security team," said President-elect Trump in an official statement, which boasted praise for McFarland's appointment from the likes of former Democratic Sen. Joe Lieberman and Robert C. "Bud" McFarlane, President Ronald Reagan's former National Security Adviser. "She has tremendous experience and innate talent that will complement the fantastic team we are assembling, which is crucial because nothing is more important than keeping our people safe."