Anti personnel mines conference opens in Santiago; Chile free of minefields by 2020
Tuesday, November 29th 2016 - 08:02 UTC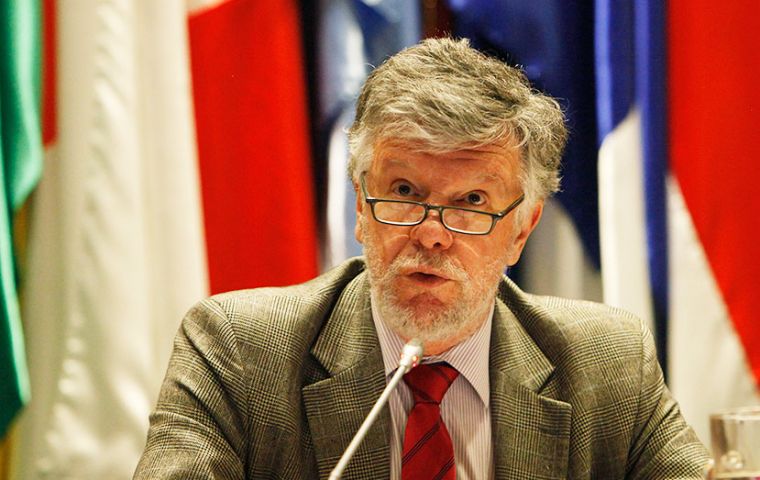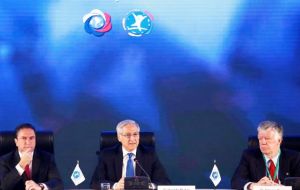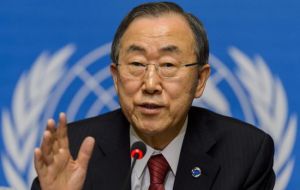 Ambassadors and representatives of nations that signed the Ottawa Convention called on Monday in Santiago for a quicker clearing of minefields, so that by 2025 the world will be completely free of landmines.
"The international community has said clearly there can be no toleration of weapons that indiscriminately kill and mutilate... I urge all nations to accelerate their collective efforts," the deputy executive secretary of the Economic Commission for Latin America and the Caribbean (Cepal), Antonio Prado, said in the name of United Nations Secretary-General Ban Ki-moon.
The Cepal representative was among those presiding over the opening ceremony of the 15th meeting of countries participating in the Convention on the Prohibition of the Use, Stockpiling, Production and Transfer of Anti-Personnel Mines and on their Destruction, which began this Monday in the Chilean capital and will continue until December first.
"I call on the international community to show generosity in order to successfully end the suffering caused by anti-personnel mines. Nations that are able should provide the funds needed by affected countries that are committed to fulfilling their obligations," Prado said.
The treaty banning landmines is one of the "most valuable" tools for making sure that future generations "enjoy a much safer world," Prado said, emphasizing the need to get still more countries to sign the treaty "as soon as possible."
The Ottawa Treaty is an instrument of international arms control and disarmament law and of international humanitarian law, signed in the Canadian capital in December 1997 by 122 nations, which bans the use, production, trading and stockpiling of anti-personnel mines.
The treaty, which took effect in 1999 and currently has 162 signatory nations, obliged participating countries to destroy their arsenals within four years after the accord took effect.
The representative of the International Committee of the Red Cross, Lorenzo Caraffi, present at the inauguration, said that after taking effect, the treaty has had tangible results, given that 26 countries have basically cleared all their minefields.
Latin America is, from his point of view, an example of the treaty's "success," since the majority of signatory countries have no more minefields, which puts the region "on the road to becoming a landmine-free territory."
In the case of Chile, up to now it has destroyed 146,460 mines, representing about 70% of the number planted, and has freed up 4 million acres of former minefields, Chilean Foreign Minister Heraldo Muñoz said during the inauguration.
"This progress allows us to guarantee that Chile will be free of anti-personnel mines by 2020, five years before the time agreed upon by the cosignatories of the treaty," he said.
However, achieving the 2025 target is not an equal challenge for all countries, since certain political and geographic circumstances could make the task more difficult for some than for others.