Argentine Senate passes 2017 Budget, caps Executive's "super powers" to reallocate funds at will
Thursday, December 1st 2016 - 15:39 UTC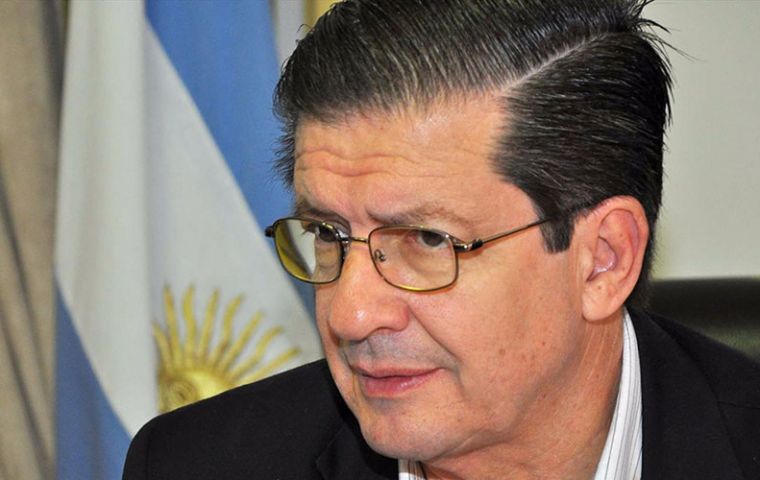 The Argentine Senate passed Wednesday the 2017 National Public Administration Budget bill and approved a reform to the Financial Administration Law, which limits the Executive Branch's discretion and power to reallocate budget items.
With 59 votes in favour and 8 against, the budget bill was supported by most Victory Front (FpV) senators and the rest of the dissident Peronist blocs as well as by the center-left. The reform to the Law of Financial Administration, commonly referred to as "superpowers", meanwhile, received 60 positive votes and 5 rejections.
The 2017 Budget foresees expenditures above $ 2 billion, of which 64% will go to social services and an ambitious public works program. An additional 10% will go to public debt, for an estimated annual GDP growth of 3.5%, a 17% inflation and an exchange rate of $18 per 1 US dollar, with a fiscal deficit of 4.2% in sight. The Financial Administration Law sets a ceiling of 7.5% to the Executive's discretion and authority to redistribute expenses funds in 2017 and will bring down that limit to 5% for 2018.
"This is a deeply realistic budget, in the domestic context in which we have to live, with social problems that must be left behind, with conflicts we must not allow to become more serious acute in order to have a peaceful end of the year," said Corrientes Senator Pedro Braillard Poccard of the ruling PRO-Cambiemos coalition. "It is a realistic budget in an international context that is considered very difficult," he added.
Senator Miguel Angel Pichetto, head of the FpV's bloc, strongly questioned the national government's borrowing policy and warned that "this level of indebtedness is very accelerated and may have serious short-term implications." Senator -and former President- Adolfo Rodríguez Saá agreed and warned that the borrowing "is not for works, but to pay up deficits."
Among those who voted against the bill were hardline kirchnerites Ana Almirón, from Corrientes, and Anabel Fernández Sagasti, from Mendoza, both of them affiliated to the group La Cámpora. Almirón said that inflation in 2016 "will be 45 percent" and surmised that the inflation targets of the 2017 Budget "will be above what they say." Meanwhile, Fernandez Sagasti dubbed the bill a "budget for the rich."