Hollande will not run for re-election; conservative Fillon calls it a lucid reaction "to failure"
Friday, December 2nd 2016 - 09:33 UTC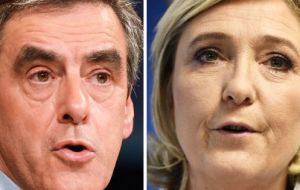 French President Francois Hollande said on Thursday he would not seek a second term in next year's presidential election, a surprise move that clears the way for an alternative left-wing candidate, most probably his prime minister Manuel Valls.
It is the first time since France's fifth Republic was created in 1958 that an incumbent French president has not sought re-election. Hollande is the most unpopular president in French polling history, a fact he tacitly acknowledged in a speech from the Elysee Palace.
"I am aware today of the risk that going down a route that would not gather sufficient support would entail, so I have decided not to be a candidate in the presidential election," a somber-looking Hollande said in his televised address.
All recent opinion polls have predicted that neither Hollande nor any other Socialist candidate would make it past the first round of the election next spring. They predict a run-off battle between centre-right candidate Francois Fillon and the leader of the far-right National Front, Marine Le Pen.
After Britain's Brexit vote and the election of Donald Trump as U.S. president, the contest will be another key test of strength between mainstream politicians and a charismatic populist.
"I have for over four and a half years served the country with sincerity and honesty," a black-suited, stony-faced Hollande said as he detailed the reforms he has achieved since his election in May 2012.
There has been tension between Hollande and his prime minister Manuel Valls, who raised the possibility in a weekend interview that he could be a candidate in the election. His staff said he would not comment on Hollande's announcement.
Hollande said he would now focus on leading the country in the months until the two-round presidential election on April 23 and May 7.
Francois Fillon, who on Sunday became the centre-right candidate for the presidential election, immediately reacted to say that Hollande had been "lucid" about what he called "his clear failure".
"Those five years (of the Hollande mandate) end in political shambles and decay," Fillon said in a statement.