Seventy female scientists to Antarctica to battle climate change and make a name for women in science
Saturday, December 3rd 2016 - 08:20 UTC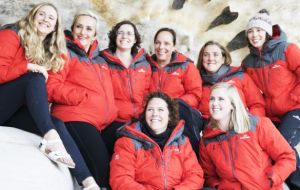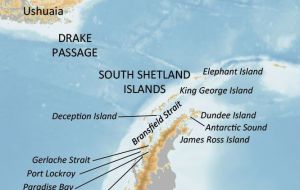 More than 70 female scientists from all around the world have embarked upon a voyage to the South Pole with the common objectives of battling climate change and making a name for women in science. As part of the Homeward Bound initiative, an Australian program aimed at increasing the female representation in science, the group set upon what will be the largest ever all-women expedition to Antarctica.
On Friday, the women departed from Ushuaia, in Argentina, to spend about 20 days at sea. The 76 women were hand chosen from more than 1000 applicants and trained for the perilous journey in order to observe the effect of climate change on the Earth's poles.
A faculty of experts will be on board to administer the program. While at sea, there will be a series of leadership workshops conducted covering a variety of topics including the importance of emotional intelligence, managing difficult conversations and influencing decisions.
Dr Melbourne-Thomas, along with entrepreneur and management expert Fabian Dattner, came up with the initiative. The former stressed upon the need for women to enter leadership roles given the conflicting standards in the treatment of men and women even in developed countries.
The expedition is privately funded, and each of the participants is paying for their own travel and accommodation on the boat. Applications for the next expedition, planned for 2018, will be open from January next year.
With world leaders such as US president elect, Donald Trump calling global warming a 'hoax' "created by and for the Chinese in order to make U.S. manufacturing non-competitive", the future for climate change seems to be a grim one.
According to predictions by the US environmental protection Agency, EPA, the ocean levels are expected to rise between 2.5 and 6.5 feet by 2100, enough to swamp many of the cities along the U.S. East Coast, while more dire estimates indicate, a complete meltdown of the Greenland ice sheet, leading sea levels to rise by 23 feet – enough to submerge most islands and cities like London.