Cazeneuve new French PM after Valls resigns to focus on presidential campaign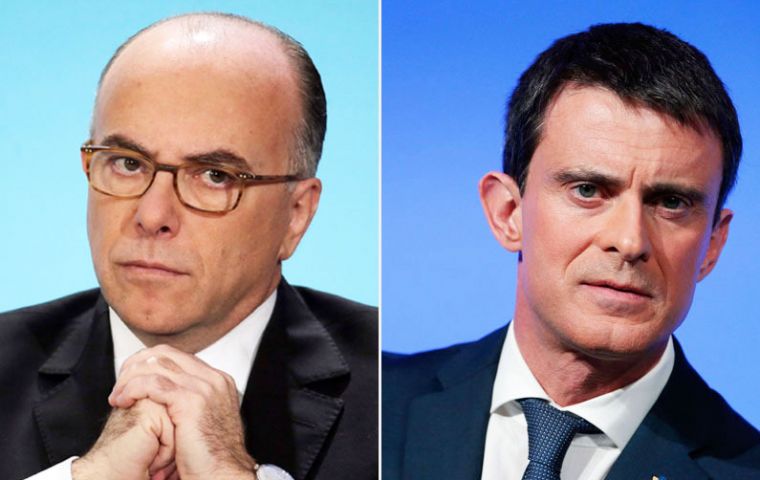 Interior minister Bernard Cazeneuve will replace Manuel Valls as prime minister of France, following the latter's resignation aimed at "giving his best" to the Socialist Party's presidential campaign for 2017. Valls announced Monday he would run after the incumbent and unpopular President Francois Hollande declined last week to seek a second term in office.
Cazeneuve, 53, is a close ally of Hollande and championed the French state's fight against Islamic extremism in his role as interior minister over the past two years. "He's a strong personality, with experience of state affairs," said a source in the president's entourage.
"The President of the Republic has appointed Bernard Cazeneuve as prime minister and asked him to form the new government," said the president's office. His replacement as interior minister would be Bruno Le Roux, who has led the Socialist Party group in France's lower house of parliament, the office added.
Valls faces the task of uniting Socialists to give them a chance to stay at the Elysee Palace. That's despite current opinion polls suggesting the second round of next year's presidential election could pit Marine Le Pen, the leader of the far-right National Front, against conservative Francois Fillon. A survey published Tuesday showed that Fillon would beat far-right leader Marine Le Pen in the second round of next year's presidential election with 65 percent of the vote.
The Ifop-Fiducial poll for iTele, Paris Match and Sud Radio also said that no candidate from the Socialist party would do better than coming fifth. In a combative speech on Monday, 54-year-old Valls vowed to take the fight to the conservative opposition and the far-right National Front, who are both leading the Socialists in election polls. Before the national elections, Valls will face other contenders in the Socialist primary in January. "I want to give everything for France," the 54-year-old said in a speech Monday evening in the Paris suburb of Evry.
Analysts predict that the far-right party could win up to three regions in provincial voting later this month, unless Hollande's Socialists and the center-right coalition under former president Nicholas Sarkozy's join forces to prevent it.