IMF ups forecast for Uruguay's growth in 2016 to 0.7% - In October it had anticipated 0.1%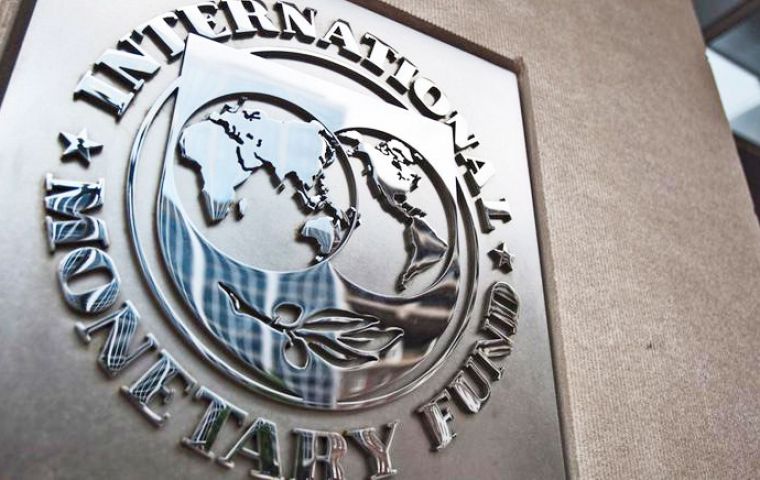 The International Monetary Fund (IMF) on Thursday raised its forecast for economic growth in Uruguay this year to 0.7%, a substantial increase from the 0.1% estimated in October, and underlined the country's resilience to the problems of its neighbors Argentina and Brazil.
"Uruguay is proving resistance to deep recessions in its large neighbors (Argentina and Brazil)," said the Fund's technicians mission after finishing its visit to the country for the annual review of the economy. For the year, the Fund expects Uruguay to grow by 0.7% and a slight rebound in 2017 to 1.1%, as it "improves the external environment and private consumption". In October, the IMF had placed calculations for Uruguay in an expansion of 0.1% in 2016 and 1.2% in 2017.
The report by the international financial institution highlights that "despite the slowdown in activity, inflation persists at levels above the target band set by the central bank," ranging from 3% to 7% a year. Following the measures taken by the Central Bank this year, and having hit a year-on-year high in May of 11%, "inflation is forecast to remain below 9% in 2017 and it will be progressively reduced to approximately 6% in the medium term."
Looking ahead, the Fund stressed that "a slower than expected recovery in Argentina and Brazil could be a drag on the economy, and the same would happen with weaker growth projected in China."
In addition, IMF officials stressed the need to move forward in fiscal consolidation "as debt levels have increased significantly in recent years, and financial markets closely monitor implementation of the adjustment," with the goal of reducing the budget deficit to 2.5% of GDP by 2019.