House of Lords EU committee to launch inquiry into Brexit implications for Gibraltar
Saturday, December 10th 2016 - 09:52 UTC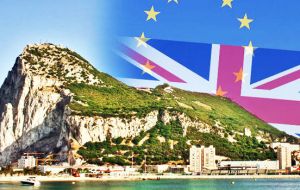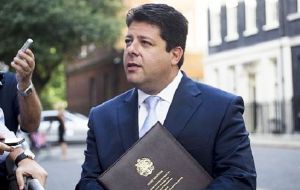 The United Kingdom House of Lords EU Select Committee has launched a new short inquiry on the implications of Brexit for Gibraltar. The committee will meet next week and take evidence from Gibraltar Chief Minister Fabian Picardo, Deputy Chief Minister Dr Joseph Garcia and Attorney General Michael Llamas.
"Gibraltar is in a unique constitutional position as a British Overseas Territory within the European Union," the committee said in announcing its inquiry. "Its citizens participated in the June referendum, and voted overwhelmingly to remain in the EU."
The inquiry will examine several areas, including: Reaction in Gibraltar to the referendum; Gibraltar's existing relationship with the EU, and how it is likely to be affected by Brexit; The risks and opportunities that Brexit will present for Gibraltar; The impact of Brexit on Gibraltar's relationship with Spain. It will also be examining Gibraltar's relationship with the EU post-Brexit, and the structures in place for communicating Gibraltar's concerns and priorities to the UK Government.
The Committee is not issuing a formal call for evidence, but will be welcoming any submissions on the topics being covered, as well as any related matters of interest. Further evidence will be taken in January.
Whilst in London, Fabian Picardo will be interviewed on the Andrew Marr Show on BBC1 on Sunday morning. He will then be a guest on the Sky News weekly interview program hosted by Dermot Murnaghan. On Monday, Mr Picardo is also being interviewed on Radio by Iain Dale from the London Broadcasting Company.