Airlines operating in Brazil allowed to charge for pax' luggage: lower fares?
Wednesday, December 14th 2016 - 08:16 UTC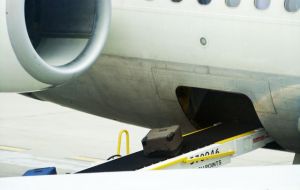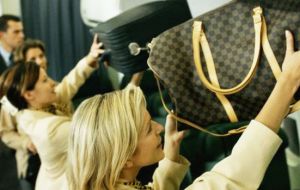 The Brazilian government authorized airlines operating in the country to charge for passengers luggage, among other rules that are scheduled to become effective on 14 March 2017. The new rules were approved unanimously and made public on Tuesday by the country's air transport regulator National Civil Aviation Agency, ANAC.
Passengers currently enjoy free checked baggage services on all domestic and international flights. On flights within Brazil, passengers can check one piece of luggage weighing up to 23 kg for free. For international flights leaving from Brazil, passengers can check two suitcases at a maximum of 32 kg.
Most countries only allow one baggage of up to 23 kg on international flights, if any at all on domestic flights. In fact, most other countries do not even require airlines to offer free baggage check-in on domestic flights. Besides Brazil, only Mexico, Venezuela, China, and Russia have rules for mandatory luggage services.
But starting March 2017, airlines in Brazil will be able to charge for baggage. Furthermore, passengers won't necessarily need to pay for a baggage of 23 kg. Instead, each airline can decide what kinds of baggage services to offer and how to price them.
ANAC hopes that the new rules will allow for greater flexibility in market prices. According to the Aviation Regulations Secretary, 41 million people traveled in Brazil without luggage last year. Without the mandatory baggage check, flights should get cheaper. Affordable prices open up the possibility of air travel to more Brazilians.
While aviation officials are not certain exactly how far prices will go down, they believe that simply knowing how much baggage each passenger will check allows flight staff to separate out space in the holder for commercial cargo, thus bringing down the prices paid by passengers.
Another new rule increases from five to ten kilos the maximum weigth each passenger can carry with him inside the aircraft. ANAC also reduced to a maximum seven days the time for the return of luggage lost in domestic flights and 21 for international flights. Once time limit expires the airline will have a maximum of a week to compensate the passenger for lost luggage.
The Brazilian Institute for Consumer Rights (Idec) is not entirely convinced. Due to the lack of regulations on the new baggage fees, a new system of prices may end up simply confusing customers, and not necessarily translating into cheaper flights. Idec has since demanded the aviation agency reinforce consumer rights in its latest set of rules.