IAATO's 25 years pioneering performance recognized with place-names in Antarctica
Wednesday, December 14th 2016 - 05:35 UTC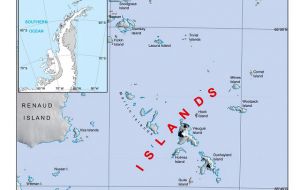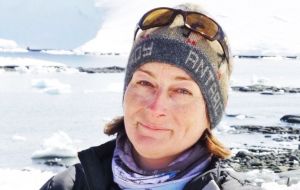 The International Association of Antarctica Tour Operators (IAATO) has been recognized in a recent suite of Antarctic place names made by the United Kingdom.The place-names selected for inclusion in a place-naming theme for the pioneers of safe and environmentally responsible Antarctic tourism, includes a group of islands in the Grandidier Channel named the IAATO Islands, to reflect the organization's role, over the past 25 years, in advocating and promoting the practice of safe and environmentally-responsible Antarctic tourism.
The organization has developed and agreed operational requirements and guidelines for the protection of the Antarctic environment. These include measures to prevent the introduction of non-native species, standards for wildlife watching and standards for small boat operations.
Additionally, recognition goes to several outstanding individuals who have made significant contributions to developing industry best practice for safe and environmentally responsible travel to Antarctica, including vessel Captains Leif Skog, Karl-Ulrich Lampe, Uli Demel and Jérôme Poncet, and naturalists Carmen Field and Susan Adie.
Other newly approved names will join existing names, such as Lindblad Cove, to commemorate individuals who pioneered early tourism activities such as Peter & Philippa Scott and Keith Shackleton. Additionally, previous members of the IAATO secretariat John Splettstoesser and Darrel Schoeling have joined Denise Landau in the honor.
Dr Kim Crosbie, Executive Director of IAATO noted "This is an extraordinary and very humbling pat on the back for all involved particularly in the year that IAATO celebrates its 25th Anniversary. We would like to extend our huge congratulations to all who have been recognized individually, but also to every single member of IAATO; it is through their passion as such proactive, cooperative and collaborative companies and individuals that Antarctic tourism has such a strong reputation for being both safe and environmentally responsible."
IAATO has around 120 members, including over 50 tour operators. Most visitors arriving in Antarctica via IAATO member organizations arrive by sea from South America. Following a peak of 46,265 visitors during 2007-8, there was a decline in numbers due to the global economic crisis and the IMO ban on the carriage of heavy fuel oil. Overall, there has been a steady recovery since 2011 with 38,478 visitors during the 2015-6 season.