Trump challenges Congress and nominates close friend of Putin, Rex Tillerson Secretary of State
Wednesday, December 14th 2016 - 05:10 UTC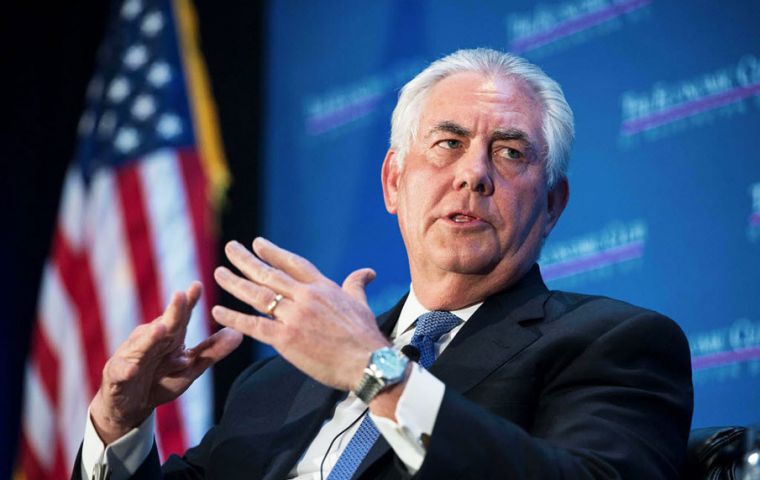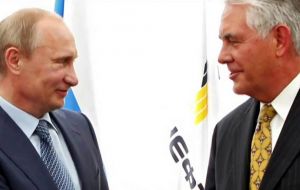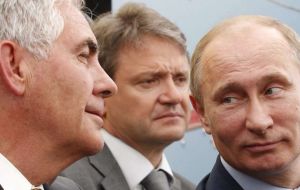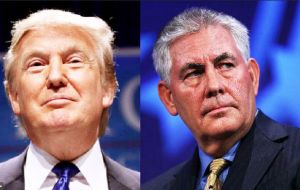 Donald Trump officially announced his plan Tuesday to nominate ExxonMobil CEO Rex Tillerson as secretary of state, a pick that could pose complications in the confirmation process due to Tillerson's ties to Russia. Tillerson, 64, has no government or diplomatic experience but has done extensive work overseas on behalf of his petroleum company.
His business, particularly with Russian President Vladimir Putin and in the Middle East, has attracted criticism from Democrats and Republicans alike.
"His close connection to Vladimir Putin and the Russian government raises serious questions at a time when our national intelligence agencies have concluded that Russia engaged in cyber espionage against the United States during the 2016 Presidential election," Hillary Clinton's running mate, Sen. Tim Kaine, said in a statement after the announcement. "Further, the documented efforts by ExxonMobil to fund organizations denying climate science during Tillerson's tenure at the company deserve critical attention."
Tillerson worked so closely with Putin that after a 2011 oil deal, he was awarded the Russian Order of Friendship — a recognition from the Russian government that has gone to a variety of global figures, including sports stars.
"He's much more than a business executive, I mean he's a world-class player". The president-elect's announcement downplayed Tillerson's lack of government work and called him "a forceful and clear-eyed advocate for America's vital national interests."
"Rex Tillerson's career is the embodiment of the American dream. Through hard work, dedication and smart deal making, Rex rose through the ranks to become CEO of ExxonMobil, one of the world's largest and most respected companies," Trump said in a statement issued Tuesday morning. "His tenacity, broad experience and deep understanding of geopolitics make him an excellent choice for Secretary of State. He will promote regional stability and focus on the core national security interests of the United States."
He added: "I can think of no one more prepared, and no one more dedicated, to serve as Secretary of State at this critical time in our history."
The pick was widely anticipated. Trump announced on Monday via his preferred communication medium — Twitter — that he would finally share his nomination for the top U.S. diplomat slot Tuesday morning.
After the announcement, Trump tweeted, "The thing I like best about Rex Tillerson is that he has vast experience at dealing successfully with all types of foreign governments."
Tillerson, a Texas native, started working at ExxonMobil in 1975 as a production engineer. In an interview Sunday with Fox News, Trump said a businessman such as Tillerson would be a fine fit for secretary of state.
In his new role, Tillerson would have to manage the difficult relationship between the United States and Mr. Putin's Russia, including the economic sanctions imposed after Moscow intervened in Ukraine and occupied Crimea. Last month, President Obama and European leaders agreed to keep sanctions in place until Mr. Putin agrees to a cease-fire and to the withdrawal of heavy weapons from front lines in eastern Ukraine.
Among the severall Republicans who have challenged Tillerson's potential selection include Senator Marco Rubio of Florida who expressed concern about his relationship with Putin.