Aleppo under total Syrian control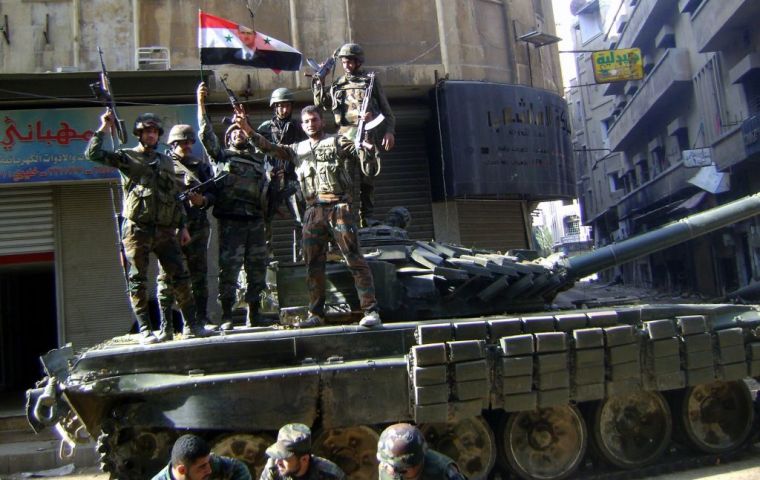 The last buses that took part in the evacuation of residents from eastern Aleppo finally left the city late on Thursday night after long delays due to extremely cold weather, as Syria's industrial capital was completely in the hands of President Bashar al-Assad's forces for the first time since 2012, it was reported.

Before Thursday's buses, 34,000 people had already left the city since December 15, including 4000 fighters, according to the Red Cross.

Assad's army relied heavily on foreign support from Russia, Iran and Shiite militias such as Lebanon's Hezbollah to surround the rebel-held area. Months of shelling and airstrikes that killed hundreds of people and reduced entire neighbourhoods to rubble finally routed the rebels and pushed the area's inhabitants to leave under an agreement brokered by Russia, Turkey and Iran.

Under the agreement, civilians removed from eastern Aleppo could remain in government-controlled areas or continue on to rebel-held areas elsewhere. Most have ended up in Idlib, which already held many people displaced from elsewhere in Syria, raising concerns about the humanitarian situation there.

Staffan de Mistura, the United Nations envoy to Syria, said on Thursday that only a deal to end the war could prevent a repeat of the carnage in Aleppo and protect the displaced. "Many of them have gone to Idlib, which could be in theory the next Aleppo," de Mistura said told reporters in Geneva.