Singer, songwriter George Michael dies "peacefully," aged 53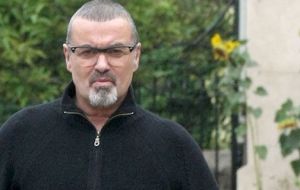 Fans of the former member of the WHAM duo were shocked in disbelief on Christmas Day as Michael Lippman, the publicist of the 53-year-old star, conveyed the news to the media: "It is with great sadness that we can confirm our beloved son, brother and friend George passed away peacefully at home over the Christmas period," he said in a statement at around 11pm.
According to Lippman, Michael had died just before 2pm in his bed at his home in Goring-on-Thames, Oxfordshire. "The family would ask that their privacy be respected at this difficult and emotional time. There will be no further comment at this stage," he added.
Ironically, "Last Christmas" is one of the biggest hits of the British pop duo Wham!
Over the past few years, there had been concerns about Michael's health. He had always lived on the edge of peril. He had escaped a strange car accident. He lost his license for driving under the influence of banned substances such as drugs, alcohol, mari¡juana and painkillers. And he had been through rehabilitation programmes. In a TV interview in 2007, he revealed that his problems had to do with his self-destructive features.
Lippman revealed the singer was found "in bed, lying peacefully" and that he is understood to have died of heart failure. An autopsy is expected to be carried out. Only after that shall it be known what really happenned. Hopefully.