Queen Elizabeth "still recuperating", but feeling "better"
Monday, January 2nd 2017 - 12:47 UTC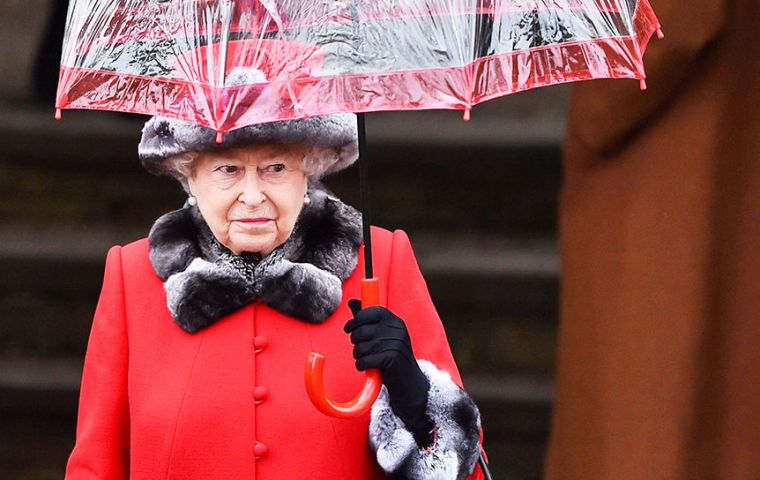 The Queen is feeling "better" despite missing a New Year's Day church service at Sandringham, her daughter the Princess Royal has said. Princess Anne spoke to well-wishers outside the church after attending the service with her father Prince Philip, brother Prince Edward and other royals.
Buckingham Palace said the Queen is "still recuperating" from a heavy cold.
Missing church was a "precautionary measure" in cold and wet weather and there was "no sense of undue concern".
Twelve days ago the palace said both the Queen and the Duke of Edinburgh had heavy colds and had cancelled their plans to travel to Sandringham on 21 December.
They left for their Christmas break a day late, travelling by helicopter instead of train.
Prince Philip has since made a full recovery.
The Queen did not attend the Christmas Day service at her Norfolk estate, the first time she has missed the service in many years.
The New Year's Day service at Sandringham was led by the Bishop of Norwich.
Princess Anne's husband, Vice Admiral Sir Timothy Laurence, who accompanied her to the service, added that the Queen was feeling "not too bad".
The Duke and Duchess of Cambridge were also absent from the service, after they, Prince George and Princess Charlotte spent Christmas with Kate's family at Bucklebury in Berkshire.