Argentina reinstates refunds for agriculture exports
Tuesday, January 3rd 2017 - 19:57 UTC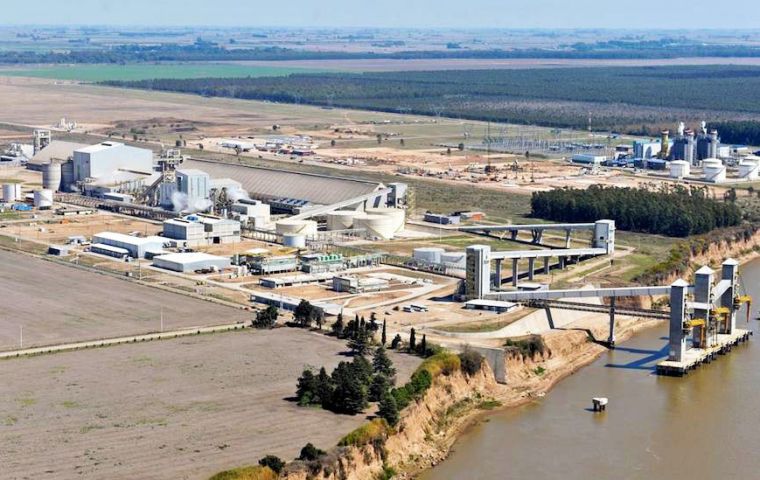 Argentina has decided to reinstate refunds for agriculture exports, responding to a promise to the provinces from president Mauricio Macri but also to prop foreign trade and boost the most dynamic sector of an anemic economy. The fiscal cost is estimated in 165 million dollars and is extensive to wheat flour, beef, sunflower oil, powder milk, cheese, honey and other produce from the provinces.
On average refunds will go up from 0.5% to 4%, and should help lower the tax burden for the agro-export business, according to government officials.
Wheat flour refund increases to 3% (wholesale) and 4% (in one kilo packages). This follows on the elimination of export taxes on wheat inherited from the previous government. Although industry has requested an 11% refund, "it's a great advance" admitted Diego Cifarelli, president of the Argentine milling industry association.
Beef exports which had no refunds will have a range between 2.5% and 4%. Mario Ravettino also praised the decision although admitting that it's a difficult moment since farmers are recovering herds and thus price of cattle is the highest in Mercosur country members.
Pork also was benefitted with a range of 2.7 to 4%, and broilers, will average 4.5%. Dairy produce exports will also receive an average refund of 4%. Sunflower oil, 3%, corn flour will receive an additional 0.5%, and rice between 2% and 3%. For some regional economies there will also be refunds for honey, olive oil, tea and mate, depending on the degree of industrialization.
"This was necessary to correct or mitigate an unfair situation compared to manufactured goods such as textiles and auto parts, which have a long standing promotion system while farm produce was punished" said economist Juan Garzon from the Mediterranean Foundation in Cordoba.