Assange rescues Trump: "A 14-year old kid could have hacked", into the Clinton campaign emails
Thursday, January 5th 2017 - 08:42 UTC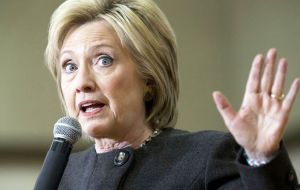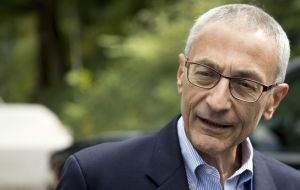 The founder of whistle blowing website WikiLeaks has said that even a teenager would have had the technical skills needed to break into the personal email inbox of John Podesta, a close aide to Hillary Clinton who was recently targeted by hackers with suspected links to Russia.
"We published [...] several emails which show Podesta responding to a phishing email," Assange said in an interview with Fox News presenter Sean Hannity, published on Tuesday (3 January 2017). "Podesta gave out that his password was the word 'password'.
"His own staff said 'this email that you have received is totally legitimate'. This is something that a 14-year-old kid could have hacked."
As reported at the time, WikiLeaks obtained tens of thousands of Podesta's emails and released them all into the public domain.
In the wide-ranging interview, Assange also said that Clinton, a one-time favorite to win the race to the White House, put little effort into keeping her private emails safe from the threat of state-sponsored hackers.
"Now, was she trying to keep them secure from Republicans? Probably," Assange added. "But in terms of [nation] states, almost no attempt."
The US intelligence community believes that Podesta's emails were stolen by hackers aligned with the Russian government. Joint statements by the FBI, Department of Homeland Security (DHS) and others suggest only senior officials in Putin's state could have sanctioned the attacks.
The US agencies believe WikiLeaks was effectively "weaponized" by the Russian state.
For his part, Assange has consistently denied the accusation. "We can say, and we have said repeatedly over the last two months, that our source is not the Russian government and it is not a state party," Assange told Hannity, adding he has never been in contact with Putin or Trump.
The claim that a teenager could have the proficiency to hack Podesta's inbox is now under debate. It was quickly jumped on by president-elect Tump on 4 January. He tweeted: "Julian Assange said a 14-year-old could have hacked Podesta – why was DNC so careless?"
He later added: "Somebody hacked the DNC but why did they not have 'hacking defense' like the RNC has and why have they not responded to the terrible things they did and said (like giving the questions to the debate to H). A total double standard! Media, as usual, gave them a pass."
While speaking to Hannity from inside the Ecuadorian embassy, where he currently lives under political asylum, Assange also said any suggestion his organization worked with Russia to influence the outcome of the election in the US was "absolutely false".
"They don't have the evidence that WikiLeaks is involved in that way," Assange countered. "Now why am I confident about that? Well, because there is one person in the world – and I think it is actually only
one – who knows exactly what is going on with our publications, and that's me".