IMF downgrades Latin America prospects because of lesser growth in Brazil and Mexico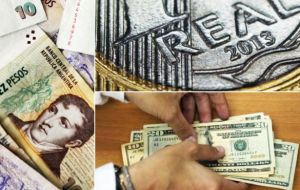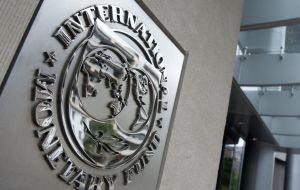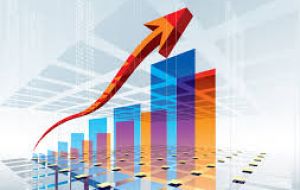 The International Monetary Fund has become more pessimistic about Latin America in the January economic outlook update. IMF is now forecasting regional GDP growth of just 1.2% in 2017, down from the 1.6% projection it made in October. It also lowered its 2018 estimate for Latin America by 0.1% to a revised projection of 2.1% expansion.
The major cause for the regional downgrade was a cut in the growth prospects for both Brazil (which it dropped by 0.3%) and Mexico (0.6%), the region's two largest economies. While it still sees Brazil climbing out of recession in 2017, the new forecast of 0.2% economic expansion next year leaves much less room for error than the IMF's earlier 0.5% projection.
"In Latin America, the growth downgrade reflects to an important extent more muted expectations of short-term recovery in Argentina and Brazil following weaker-than-expected growth out-turns in the second half of 2016, tighter financial conditions, and increased headwinds from U.S.-related uncertainty in Mexico and continued deterioration in Venezuela," said the IMF in a statement.
The positive global news, however, is that the IMF is now forecasting a higher growth in advanced economies than it did in October, led by a upgrade for the United States.
While pointing to major uncertainty ahead in its analysis as President-elect Donald Trump takes over in the White House, IMF now expects the U.S. economy to grow 2.3% in 2017, a figure 0.1% higher than it predicted in October. For 2018, it set the number at 2.5% (an increase of 0.4%).
It also upwardly revised 2017 projections for Germany (0.1%), the United Kingdom (0.4%), Japan (0.4%), and Spain (0.1%).
The unpredictability of Trump is included with IMF citing "a wider than usual range of upside and downside risks to this forecast." It notes that Trump sticking to his campaign promises of implementing protectionist measures could lead to retaliation by other nations, which could lead to "a faster-than-expected tightening of global financial conditions, with resulting possible stress on many emerging market and some low-income economies."
However, "some emerging market … commodity exporters could benefit from higher export prices," says the organization about developments in the crude market.
Still the underlying core of the latest outlook update for both the developed and developing world is uncertainty. IMF offers some advice to emerging market nations across the world — not just in Latin America — on how to navigate a global climate that could turn at a moment's notice.
"Enhancing financial resilience can reduce the vulnerability to a tightening of global financial conditions, sharp currency movements, and the risk of capital flow reversals," said the IMF. "Economies with large and rising non-financial debt, un-hedged foreign liabilities, or heavy reliance on short-term borrowing to fund longer-term investments must adopt stronger risk management practices and contain balance sheet mismatches."