World tourists reached 1.2bn last year, speared by Asians; Europe hit by security fears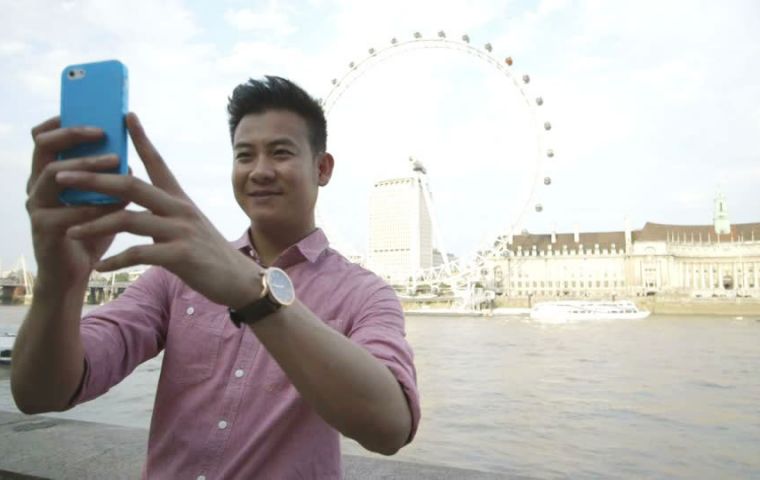 The number of international tourists rose by four percent worldwide to 1.2 billion in 2016 as Asians traveled more, but security fears hit visitor arrivals in Europe, the World Tourism Organization (WTO) said. This represents the seventh consecutive year of growth since 2009, when global tourism figures declined four percent as the financial crisis and an outbreak of swine flu saw cash-strapped people stay at home.
The number of people living in Asia and discovering both their own region and the rest of the world rose eight percent compared to 2015, the Madrid-based body said. The Asia-Pacific area, meanwhile, proved a popular destination—the second most visited region after Europe.
But the UN body cautioned that while still blessed with 620 million tourists last year, the growth in the number of visitors to Europe had slowed due to security concerns.
WTO chief Taleb Rifai told reporters the results in Europe were "very mixed," saying some destinations recorded "a double-digit growth rate and some others a flat rate."
The Americas registered a growth of four percent in visitor numbers, the body said.
Africa, meanwhile, recovered from a sharp drop in 2015 due to security fears, recording an eight percent growth. The Middle-East, however, saw a four percent drop in the arrival of tourists.
Rifai refused to give a much-anticipated ranking of the most visited countries, saying this would be unveiled at a later date.
In 2015, France ranked number one, followed by the United States and Spain.
But France has been hard hit by extremist attacks in the past two years, and there are fears this has impacted tourist arrivals. Paris, for one, has seen a drop in tourists after jihadists sowed terror in the French capital in November 2015, killing 130 people.
Frederic Valletoux, the tourism chief for the Paris region, admitted that the area hadn't recovered, and that the impact was "lasting and completely unprecedented."
Tourism represents 10% of global GDP, 7% of international trade and 30% of service exports, according to the WTO. Emphasizing how crucial it is worldwide, one in every 11 jobs comes from tourism, if direct and indirect posts are taken into account.
Spain is a particular case in point, as tourism provides some 11% of its economic output. The country registered a surge in visitors last year to close to 75 million people, ten percent more than 2015, Rifai said.
Spanish tourism executives have credited security fears in competing sunshine destinations across the Mediterranean and in the Middle East for the rise in visitors to Spain's shores.