UK Supreme Court scheduled to make landmark ruling on Brexit
Tuesday, January 24th 2017 - 18:46 UTC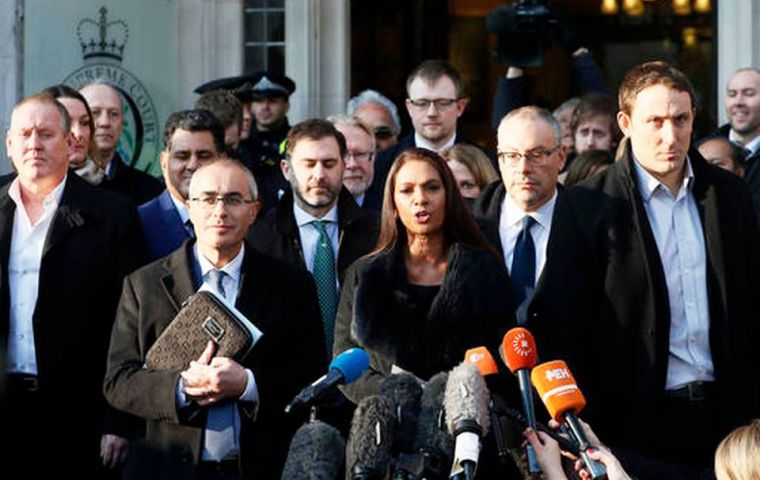 The United Kingdom Supreme Court will rule whether Parliament or ministers have the power to begin the Brexit process. The landmark judgment, to be announced early Wednesday will decide how the EU's Article 50 exit clause is triggered.
The government of PM Theresa May argues that ministers have the power - but opponents say they need Parliament's approval to start the two years of negotiations. If ministers lose the appeal, they will have to ask Parliament to vote on legislation which triggers Article 50.
The outcome of the Supreme Court case, heard by all 11 justices over four days in December, will not overturn the referendum result but determine which course towards leaving the EU is lawful.
Prime Minister May has said she wants to invoke Article 50 - formally notifying the rest of the EU of the UK's decision to leave - by the end of March, setting in train negotiations over the terms of the UK's exit.
Lord Neuberger, president of the Supreme Court, will read out a summary of the court's findings in a brief session expected to last five minutes. Members of the public are able to attend and will be allocated seats in the courtroom, as well as two adjacent rooms, on a first-come, first-serve basis from 09:00 GMT.
The full court ruling will then be published on the Supreme Court's website. T he case against the government was brought by investment manager Gina Miller and hairdresser Deir Tozetti Dos Santos