Over 6.000 cruise visitors in Punta Arenas on one day; 44 calls scheduled before the end of the season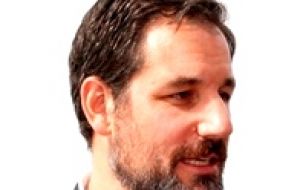 Last Friday was the busiest cruise season day for Punta Arenas in the extreme south of Chile: over 6.000 visitors, passengers and crew members, landed making it a great day for local tours operators, artisans, shops and all those linked to the industry.
The Norwegian Sun, Celebrity Infinity and Prinsedam provided the visitors that literally flooded the city for several hours, before leaving for Ushuaia in Argentine Tierra del Fuego.

"We had a constant flow of visitors and everything worked out normally. Hopefully visitors enjoyed their stay and the different attractions and services that our city can provide", said the Austral Port Authority General Manager Ignacio Covacevich.
He added that most cruises calling at Punta Arenas tour Valparaíso to Buenos Aires and back, and according to primary surveys, "most visitors are from the United States, Europe and Brazil, although Mexicans are on the increase".

Covacevich also pointed out that since last Thursday the number of visitors was actually closer to 7.000 since the first to call was the Seabourn Quest, followed by the three on Friday and the Stella Australis on Saturday.
Regarding February during the second week another large landing of visitors are expected since cruises calling include Zaandam, Ocean Dreams, Seabourn Quest, Costa Luminosa, Crown Princess, Silver Spirit, Stella Australis, Queen Victoria and MS Boudicca.
"That week numbers could reach 20.000 visitors", estimated the Chilean Punta Arenas port officer. An estimated 44 cruise calls are scheduled before the end of the season, ten of which by Stella Australis, plus the big vessels. A newcomer is Midnatsol, which is taking passengers on Antarctica tours from Punta Arenas and will be calling three times, besides the fact the company has chosen the Chilean city for the exchange of tourists.