Brazil to lift restrictions on foreign ownership of airlines and farm land
Tuesday, January 31st 2017 - 21:56 UTC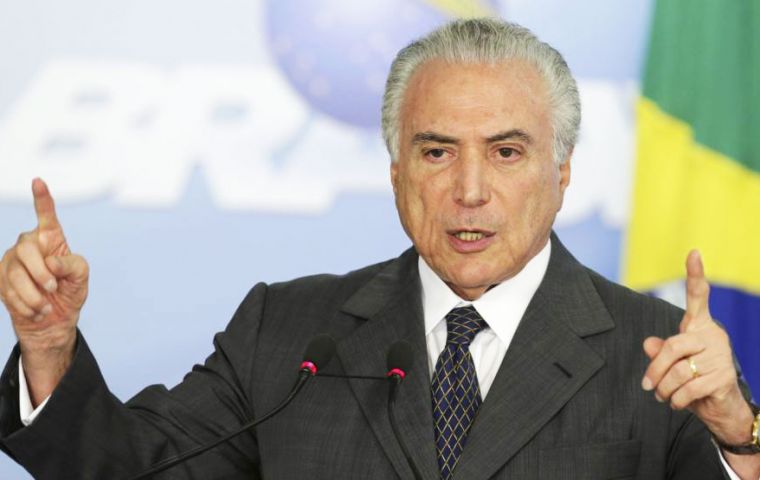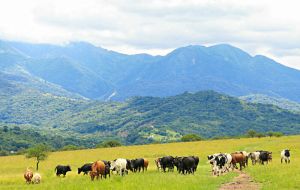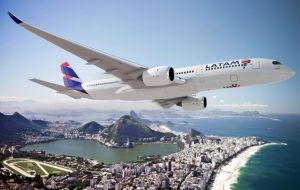 President Michel Temer will propose legislation to lift restrictions on foreign ownership of airlines and agricultural land in Brazil as he strives to pull the economy out of a two-year recession, government sources said on Monday.
Temer's conservative government plans to send Congress a bill allowing 100% foreign ownership of airlines, though investors will be obliged to help expand regional flight services, sources said.
The government will soon propose a bill lifting a ban on foreign investors buying agricultural land in Brazil, on the condition that 10% of any purchase is destined to land reform to benefit landless farmers and peasants, said a presidential aide.
Temer last year vetoed an aviation bill that would have allowed full foreign ownership of local airlines in an agreement with senators who wanted inclusion of measures to boost regional aviation. The new draft will do just that.
"The initial idea is to reopen regional routes that were abandoned so that they get regular flights again".
Foreign companies currently can hold up to a 20% stake in Brazilian airlines. US carrier Delta Air Lines Inc has 9.48% of Gol Linhas Aéreas Inteligentes SA , Brazil's largest domestic airline.
Counting international routes, the main airline operating in Brazil is TAM, which merged with Santiago, Chile-based Latam Airlines Group SA to become Latin America's largest carrier.
Two other carriers, Avianca Brasil and Azul Linhas Aéreas, are controlled by foreign owners with Brazilian citizenship.
Attracting investors to buy into Brazilian airlines might not be easy due to jet fuel taxes and falling domestic traffic due to the recession. Despite huge market shares, Brazilian carriers have struggled to make a profit.
Plans to open up land to foreign purchases again, however, are bound to draw plenty of investors in Brazil's expanding agribusiness industry that is seeking new partners.
Brazil restricted the sale of land to foreign investors in 2010 due to concerns that countries such as China could take control of large segments of arable land in the midst of a super commodity boom.
Companies in Brazil's commodities sector have pushed to review the rules to allow more investment to flow into the country, especially in the pulp, paper and ethanol sector.