Brazilian government is "meeting its budget deficit", says minister Meirelles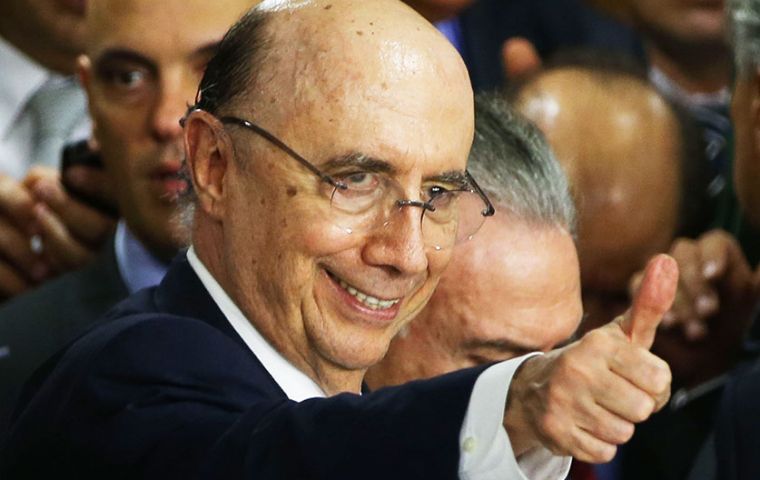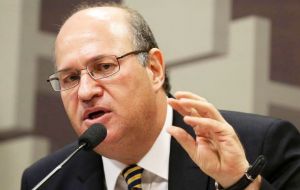 Brazil's central government registered a primary budget deficit of 154.255 billion reais (US$49.40 billion) in 2016, meeting its target but recording a third consecutive annual deficit that reflects the dire state of the country's finances. In December, the country posted a primary deficit of 60.124 billion reais (US$19.25 billion).
The central government, which includes federal ministries, social security and the central bank - had been expected to post a deficit of 71.9 billion reais. In November, the central government recorded a deficit of 38.35 billion reais.
Finance Minister Henrique Meirelles said that the 2016 result was better than expected and that the country should resume generating budget surpluses again after approving a spending ceiling last year.
The bank's chief Ilan Goldfajn also commented there is room for additional cuts to Brazil's benchmark interest rate, bringing them towards a neutral level.
Brazil's central bank surprised markets with a larger-than-expected 75-basis-points cut to its benchmark Selic rate to 13.00% on Jan. 11, as the worst recession in Brazilian history threatens to stretch into a third year.
"We think there is room to cut the interest rate towards a neutral interest rate, which is lower than what we have today," Goldfajn said. "So we know what direction (to move the rate) and that there is room to do so, but exactly what that number is, we don't know."
Asked about the Brazilian Real currency, Goldfajn said he "was not concerned".
The recession, the worst in Brazilian history, has left millions unemployed and bankrupted hundreds of companies, raising pressure on Goldfajn to lower rates, which rank among the world's highest.
Goldfajn said there had been no signs yet of a shift in capital inflows to Brazil following the election of U.S. President Donald Trump.
"We haven't felt it, but we're in a moment of uncertainty because we don't know exactly what the impact will be of the new policies," Goldfajn said.